One of the largest cryptocurrencies hardware device makers, Ledger is trying to take advantage of the strong storage demand for digital coins in China despite a ban. For this purpose, the company is looking to expand into the Asia-Pacific region and launched its own regional operations in Hong Kong. The company is not worried about the blanket ban in Asia's biggest economy and wants to tap the hardware market.
No Brainer
The Paris-based Ledger's president, Pascal Gauthier, indicated that there was a no-brainer to be present in Asia. That is mainly because one-third of its business is coming from the region only. The company is selling hardware wallets enabling investors to store virtual assets held offline so that it would become tough for hackers to hack and steal.
The latest move came despite China shutting down cryptocurrency exchanges last year stating that unregulated markets were posing financial risks to the citizens. The company has also closed bitcoin mining operations pointing out the wasteful use of electricity.
However, the Paris firm is unmoved by the formal trading ban since it is placing its bet on increasing demand from investors in China in offshore crypto funds that were registered either in Singapore or Hong Kong.
New Asia-Pacific director, Benjamin Soong, indicated that it is the mainland Chinese family offices, which are extending support to a lot of larger funds, be it new crypto funds or venture capital. On top of this, several enterprises are keen to establish their own digital coin funds outside the country.
Mainstream
He also pointed out that there is a number of entities registered in different countries, which are more focused on crypto. Soong thinks that there is a strong following in Beijing. Therefore, he believes that the offshore crypto funds explosion demonstrated that virtual currencies are moving toward the mainstream in Asia. That is because crypto assets are treated more as an investment product relative to an instrument for capital outflow.
Commenting on the existing status, Soong said that retail investors had started to kick-in in the new asset class even before the institutions started it. However, Hong Kong's Bitcoin Association president, Leo Weese, expressed his unhappiness on the increasing commercialization. He also voiced his concern about the possibility of enabling a third-party firm to store an individual's virtual assets. He added,
"Ledger seems to currently be going through a transformation from a wallet producer to a custodian. As a bitcoin, this is also quite contrary to the core value proposition: be in control of your own money."
Special Ledger Nano-S release to celebrate 10-year anniversary of Satoshi Nakamoto's White Paper
To conclude, company even released a limited edition Ledger Nano S to celebrate the 10 year Bitcoin anniversary. It means you can protect your crypto assets with an exclusive edition of the most popular multicurrency hardware wallet in the market. This edition celebrates the 10-year anniversary of Satoshi Nakamoto's White Paper, with an original design and made-for-the-occasion box.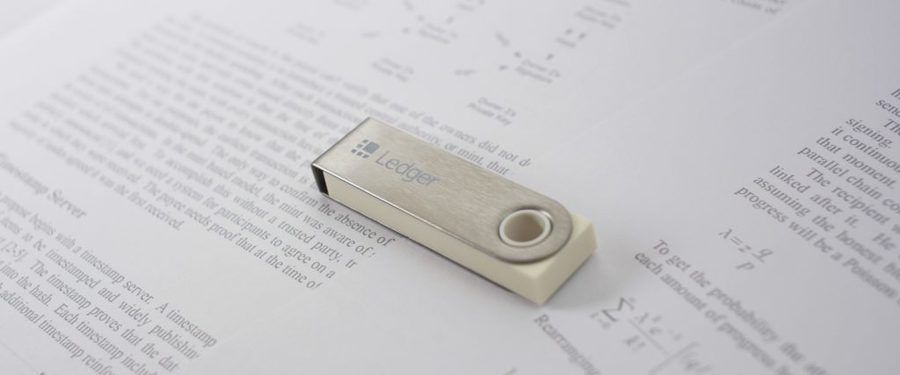 OR just click the button Buy Limited Ledger Nano S