Notice
: Trying to get property 'child' of non-object in
/var/www/html/cryptovibes.com/wp-content/themes/jnews/class/ContentTag.php
on line
45
Academic credentials based on Blockchain
The Center for Innovative Finance (CIF) of the Faculty of Business and Economics of the Uninversity of Basel partnered with Proxeus – award-winning Swiss Fintech Start-Up.
Partnership emerged to create studies completion certificates based and registered on Ethereum's smart contract and very flexible Proxeus technology. CIF is the first institution in Switzerland to use technology securing academic certificates from plague or fraud.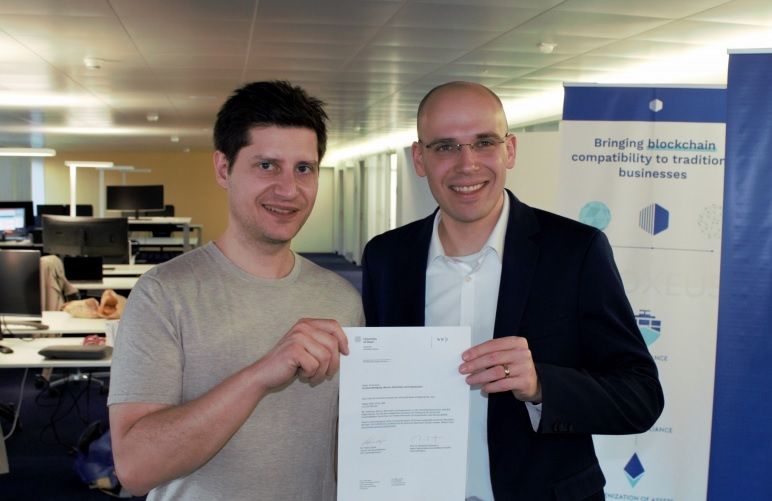 Surprisingly whole concept was deployed in less than a month with two functioning prototypes on two different Blockchains. Speed and creativity shows how good team is.
Main project members are Dr. Fabian Schär – Managing Director & Researcher of CIF; Fabian Mösli – the Project Manager Proxeus; Artan Veliju – CTO Proxeus; Antoine Verdon, Co-Founder Proxeus.



Two tools have been developed, one for Center for Innovative Finance, which will help to generate and create the certification document itself and register to the
Smart contract base through unique cryptographic hash value. Another tool will be for public use, acessible to anyone to verify purity of the electronic document that
has been issued by the university.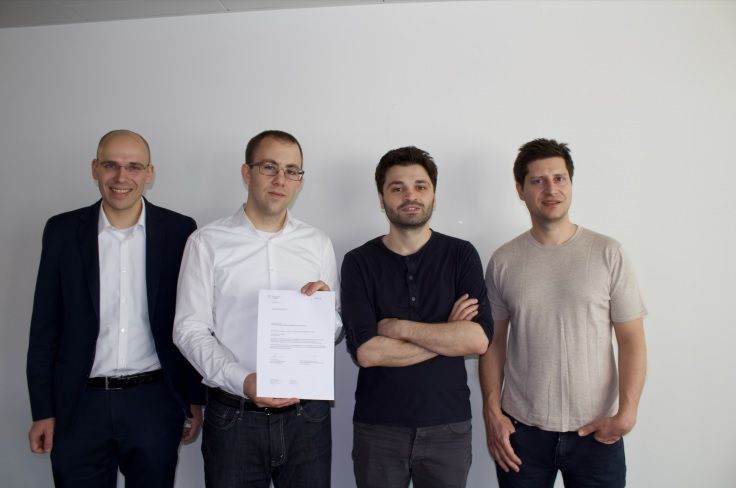 How it works
So far first experiemental prototype is going to be used to create certificates of completion of studies for the CIF's Blockchain course. Process based on Smart contract have possibilities for great efficiency compared to traditional ways in verification process.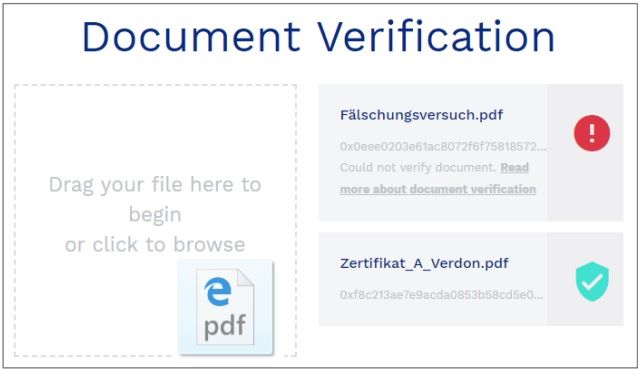 Potential individuals and parties have to contact the university directly requesting for the validation, but this cannot be provided without student confirmation, making the process very time consuming. And not mentioning how long and inefficient the validation process is in another country. New method simply wipe out this step wih an ease. Also credentials cannot be faked and whole verification would take only few moments online, providing more trust between parties.