Ethereum 'Flash crash' surprise
Ethereum is considered to be the second cryptocurrency by popularity after bitcoin. And as 'belonging' to the popular currencies, it also has its own surprises. Recently, its market price has fallen brutally. There was a so-called "flash crash".
Within a few seconds, ethereum dropped from $ 317 to $ 0.10 and then rose again. It allowed someone to earn a fairly good profit. This happened on 21 June 2017 in one of the small GDAX cryptocurrencies exchange platform. It is said that there was a huge amount of sales of ethereum "at any price".
This order to sell 'gathered' all orders to buy up to 10 cents. In addition, in this exchange, part of the speculators traded leveraged. Cain dropped, margin call triggered – positions closed at full zero.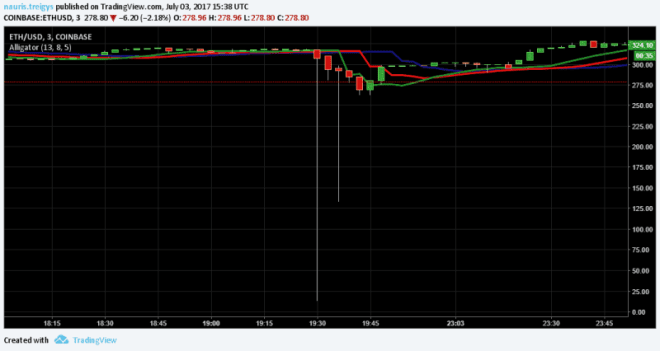 This is how traders were stamped in the corner.
'Corner' is an old market term when one or more players with a large number of shares can manipulate the share price for their benefit. The current regulatory framework is pushing this phenomenon from regulated markets.
Cryptocurrencies are not a regulated market, so manipulation here can go freely. It seems like this happened because the 'corner' works very well with leveraged positions, and exactly what was in the exchange.
Manipulation
The suspicion that this was a manipulation also raises large deals from $ 1 to $ 0.10 before falling prices. When, meanwhile, normal orders ended at around $ 25.
The very first orders charge the price dropped from $ 317 to $ 224. Other orders have already crossed overweighted positions. And it made the course even worse. And that triggered the whole avalanche of "margin calls" at lower prices.
When there is no control, this manipulation can be done by anyone who wants to have a slightly larger amount of currency.
The most profitable transaction throughout the history of all markets
After the fall, the ethereum rate returned to almost the same level as it was before the incident. From the public list of transactions, it is seen that after $ 0.10 3,809 units of ethereum were purchased.
694 units were purchased for $ 1, after that – 230 units for $ 2.05 . The total sum was about $ 1,500. And after a while, those bought up were worth about $ 1.4 million.
And if it was a truly planned campaign, it could be that it was the most profitable transaction throughout the history of all markets.
Rumors about Ethereum author death
The 'flash crash' would be too small, rumored to have died of the ethereum author Vitalik Buterin. Although the rumor has not been confirmed, it is difficult to imagine what would have been with this currency if death had proved to be true.
Just after the rumor, the currency's value fell by almost 20% and the price is now fluctuating below $ 300.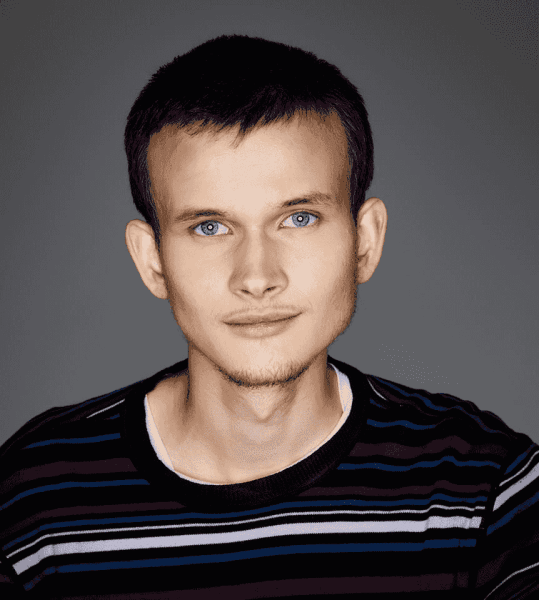 What is Ethereum?
It's not just cryptocurrency, similar to bitcoin, but also a software platform that allows users to execute direct transactions. Program for the market presented in 2014.
Following the bitcoin bull market, the ethereum cryptocurrency also rose sharply and rose from $ 100 to $ 420 a month in the middle of June this year. Since then, it has only been corrected.
At the beginning of the year, ETH cost about $ 8.00. And this is a nearly 5,000% rise.
Some experts believe that ethereum's future looks better than bitcoin, as there are more ways to use it.
This cryptocurrency technology (blockchain) is interested in public authorities as a tool for using in your own country. Interest was expressed by Russia, and Singapore is already testing the technology.
Source: AIPT / Author: Nauris Treigys