Bitcoin has been on the rise since the start of 2023, with a trend that analysts believe will gradually increase in the future leading to the halving event in 2024.
As many people already know, the crypto markets went through the most severe winter in 2022. The issues began with Terra Luna's implosion, followed by global macroeconomic issues, rising interest rates, and increasing energy bills. Just when it seemed like the markets would recover, the FTX scandal came in and increased fears among the investors who quickly exited the crypto space.
2023, on the other hand, started on a bullish note. But, analysts and commentators say that it might be the make-or-break year for the industry. But, based on the market trend so far, crypto markets might recover greatly and reach new all-time highs later this year.
Since January 7, Bitcoin has recorded a 25% growth, signaling a possible bull run for the whole market. What is behind the current Bitcoin price rally and why do analysts consider tokens like MEMAG, FGHT, CCHG, RIA, and D2T  safe investments?
How High Will Bitcoin Go In 2023?
The entire global economy is currently under threat of a recession. The past three years have put a massive strain on the global economy. Although central banks and governments are doing everything possible to slow down inflation, nearly all analysts and experts agree that a recession might happen this year.
Crypto markets do not need a global recession unless they manage to decouple from the traditional markets and act as haven assets. For now, the fear of investing in the market is dropping despite the growing uncertainty. Some analysts do not expect a massive bull run in 2023. However, Bitcoin proponents believe that the flagship crypto will thrive and follow gold to act as a haven to help diversify investment portfolios.
With that in mind, traders are now focusing their efforts on 2024. Although Bitcoin might not hit the previous highs of $69,000 this year, it seems to have already bottomed out. Hence, it is expected to continue with its recovery throughout this year. The recent Bull Run is welcomed after a severe crypto winter. However, institutional investors are still watching on the sidelines waiting to see what happens next.
Most indicators show positive signs of recovery as the markets continue surging into 2023. However, traders and investors appear to be waiting for a mega rally to dive heavily into the Bitcoin market. In case the markets keep stabilizing in the coming weeks, some hypergrowth might be recorded in the months ahead.
Bitcoin Price Prediction
2023 might become a highly volatile year for the crypto markets yet. Bitcoin price predictions by financial and crypto experts are widely different. Some say that the biggest crypto might bottom out at $5,000 while others believe that a bull market is imminent.
After analyzing several technical indicators, social sentiment, and multiple KPIs, Bitcoin is believed to have bottomed out in late 2022. The average predictions have put the BTC price at $29,680. The recovery will not be steep due to global macroeconomic factors. However, the biggest crypto is expected to record steady growth.
2024 should be a highly volatile and interesting year for Bitcoin. The prices could rise towards $60,000 due to the halving event. The trend is expected to continue into 2025 with experts putting average predictions at $80,212.
But, Bitcoin depends on many factors and since the markets are still highly volatile, investors are still cautious while investing in the crypto. Those who do not wish to wait for months have invested in emerging crypto projects with high token utility and excellent tokenomics.
Top Crypto Investment Alternatives To Bitcoin In 2023
While most existing cryptos like Bitcoin still have a long way to go to recover fully, several upcoming crypto projects have attracted huge investments in the past several months. Here are some of the most popular options that guarantee huge returns on investment.
Meta Masters Guild (MEMAG) – First Ever Mobile Game Crypto Project
Meta Masters Guild is recognized as the first platform that is focused on Web3 gaming designed for mobile devices. It strives to introduce blockchain's decentralized features into mobile gaming, offering users many high-end games to play and earn valuable rewards. Gamers will get compensated for upgrading their characters, completing different challenges, and a lot more.
This platform will launch with three games: Meta Masters World, Meta Karts, and Raid NFTs. Every game belongs to a different genre, and all of them are perfectly designed and super-exciting to play. The games are entertaining and aim to revolutionize the generic mobile gaming sector, and the blockchain components will introduce some new infrastructures that might help enhance the mobile gaming space.
Notably, the ecosystem has two currencies. The first is GEMS and it is used for in-game purchases and upgrades only. The second currency is known as MEMAG. Players are allowed to exchange their GEMS for MEMAG tokens which they will sell on the crypto market after the first CEX/DEX listings.
In that context, the official Meta Masters Guild MEMAG token presale is active currently. Thus, you can invest early and enjoy huge returns on investment. This platform is set to be available for the public by the end of 2023. If you invest now, you will enjoy impressive profits in the coming months.
Fight Out (FGHT) – A Move To Earn Fitness App
Fight Out is another notable crypto project that comes with a great idea and a perfect execution strategy. It ranks among the new hottest crypto projects on the crypto market and many investors seem to be interested in it. Fight Out is described as a health and fitness app that rewards active users with valuable in-game tokens. In some ways, it is similar to STEPN. But, it provides more exercise options and increased rewards.
After downloading this project's app on your phone or mobile device, you are required to acquire a pair of training sneakers. Every pair has its stats and is perfectly designed for a particular use. The app asks basic questions to determine your exercise preferences and executes several tests to calculate your fitness levels.
You can then start jogging, training, completing various physical exercises, and going to the gym to get the in-game tokens known as REPS.
REPS are used for all in-app purchases. However, you may exchange them for native FGHT tokens. FGHT coins work as the platform's utility, and since Fight Out has an incredible design and massive appeal, they are expected to gain value over time.
FGHT tokens are now available in presale. The platform has raised more than $3 million in several weeks, so take advantage of your opportunity to invest in one of the best fitness apps on the market early and enjoy huge returns on your investment.
C+ Charge (CCHG) – Revolutionary Crypto Platform For Electric Vehicles
Electric vehicles are deemed as the solution for reducing emissions in the auto industry. The developed world aims to get rid of all combustion engine vehicles from their roads by 2050. That makes C+ Charge an excellent investment option in the long term. It is a new crypto project designed for electric vehicle owners. It enables EV owners to earn carbon credits when charging their vehicles at any charging station globally.
Users can track their carbon footprints and exchange the carbon credits that they earn for native CCHG tokens that can be used to pay for charging expenses at stations anywhere on the planet. The project will enable users to track their expenses instantaneously and bypass any expensive home charging stations.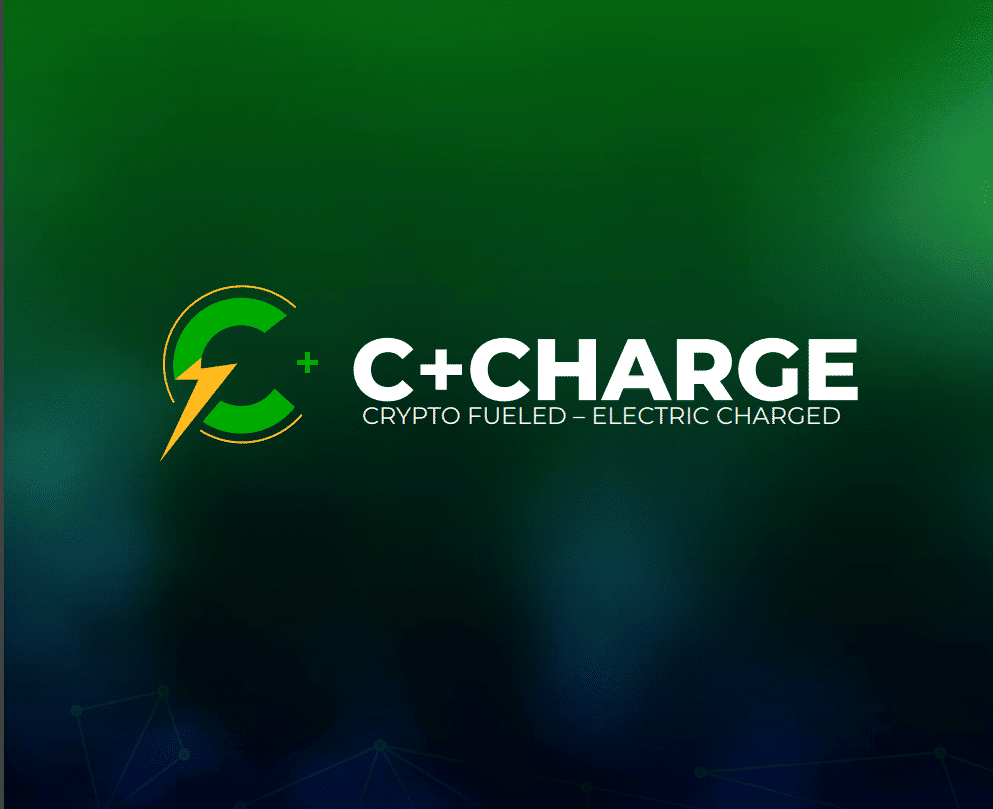 The users who generate adequate tokens can utilize their C+ Charge app to order charging stations and install them on their properties. That way, they can use the CCHG tokens to pay for every charge that they make in the future.
C+ Charge seems to be gaining lots of popularity. The official CCHG token sale started just several weeks ago, and the project has so far raised hundreds of thousands of dollars. CCHG tokens are selling at their lowest price. Hence, invest in them today and see your investment grow for many years to come.
For those who own an electric vehicle, C+ Charge is an app that they would want to benefit from. Hence, it is advisable to go to the official site to learn what this project has to offer.
Calvaria – A Blockchain Trading Card Game
Trading card games are gaining popularity around the world. But, regardless of what game it might be, not many have advanced blockchain features like Calvaria. The game offers total transparency, full ownership of digital cards, and a lot more features and components. Calvaria: Duels of Eternity jumps in to also promise an interesting trading card experience with an opportunity to earn various in-game tokens.
Calvaria comes in two versions. One is blockchain while the other one is a classic mobile game that has no play-to-earn features, and its primary aim is to motivate gamers to adopt blockchain technologies. When you start playing this game, you can start earning in-game eRIA tokens each time you win a tournament or complete a challenge.
Gamers can use these tokens to upgrade their card decks, get bonuses, and unlock extra features.
After the official launch, they can also exchange their eRIA coins for RIA tokens that will be made available on all major CEX/DEX listings. It means that gamers get total control of their earnings, which enables them to sell or exchange RIA tokens for other cryptocurrencies at any time. The official RIA token presale is currently open.
Invest now to get more returns on your investment.
Dash 2 Trade (D2T) – Crypto Signals And Analytics Trading Platform
Dash 2 Trade is a new and well-designed crypto signals and analytics platform. Although it resembles other crypto trading platforms, it is unique since it comes with a full suite of tools that are designed to increase your return on investment and push your game to top levels.
Dash 2 Trade was introduced amid a crypto winter and it turned out to be a worthwhile investment for early investors. Since the platform is designed to simplify trading and present all the essential data from one central dashboard, Dash 2 Trade is a great solution for traders who wish to profit from extremely volatile markets.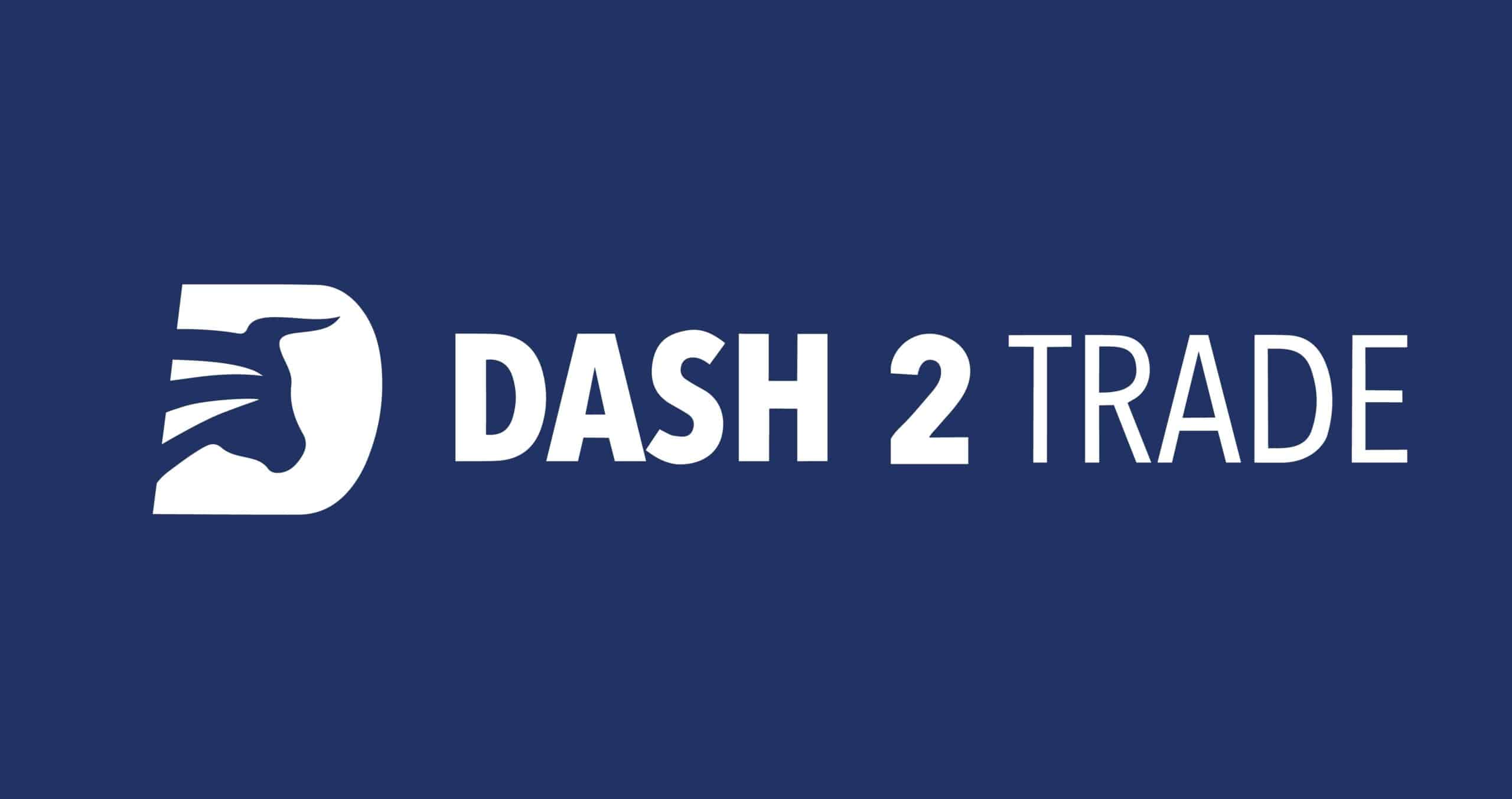 Furthermore, Dash 2 Trade is created by the Learn 2 Trade team. Learn 2 Trade is a platform that has over 80,000 community members and a spotless record.
This project reached its first centralized exchange on January 11 on Gate.io, with more listings expected in February. Dash 2 Trade enjoyed a highly successful presale stage that was completed months ahead of its schedule.
In that context, developers decided to unleash a feature at a time, beginning with the available Dashboard. This project is expected to make it easy even for beginners to enjoy profits in the highly volatile crypto industry. Thus, get some D2T tokens and use them to buy a paid subscription with all the advanced and beneficial components unlocked.
The Takeaway
The future of the crypto markets is still unclear. But, looking at the current market trends, it seems like the road to recovery has begun. Bitcoin is still the biggest accounting for 41% of the market cap and despite the massive price gain, it might take years to rise toward its all-time highs once more.
For anyone who wants to invest in tokens that have high growth potential, MEMAG, FGHT, CCHG, RIA, and D2T are great options. Invest now to enjoy huge returns on your investment in the long term.