Bitcoin almost broke its record for the longest streak of daily green price candles in January, but most think that its recent surge might be short-lived.
While Bitcoin (BTC) has experienced a strong price jump to kick off the New Year, most industry pundits are not convinced that the crypto will continue its upside trajectory – at least in the near-term and mid-term.
The impressive price surge – which saw BTC experience 14 days of consecutive price increases earlier this month – has called on many to consider whether the surge marks a considerable "breakthrough" or is indicative of a "bull trap."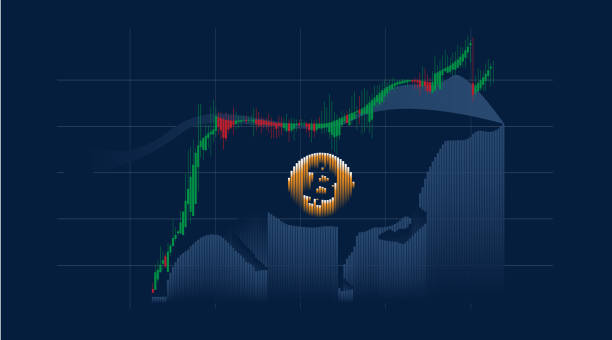 While speaking to reporters on January 23, 2023, James Edwards, a crypto analyst at Australian-based fintech firm Finder stated that the argument for a 'bull trap' is stronger, warning the recent surge might be 'short-lived.'
He said that while the BTC price moved upwards over the weekend, the NASDAQ Composite and the S&P 500 also made some similar rallies:
"This suggests to me that the rally in crypto is not unique, and instead part of a wider market uplift as inflation figures stall and a risk-on appetite appears to return to investments. So Bitcoin is just enjoying the effects of positive sentiment that originated elsewhere. This is likely to be short-lived."
Edwards added that crypto markets still have some "significant hurdles to clear before a new bull market can begin."
Among these obstacles, he mentioned include the continued fallout over FTX's collapse and the recent Chapter 11 filing by Genesis on January 19. He explained:
"As such, we're going to see further sell-offs and downsizing as crypto firms adjust their balance sheets and dump tokens onto the market to cover debt and try to stay afloat."
In a statement to reporters, Bloomberg Intelligence Senior Commodity Strategist Mike McGlone was not confident in the Bitcoin price trajectory either, citing recessionary-like macroeconomic conditions as too big of a barrier for BTC to overcome.
"With the world leaning into recession and most central banks tightening, I think the macroeconomic ebbing tide is still the primary headwind for Bitcoin and crypto prices."
The sentiment was also shared among some on Crypto Twitter, with crypto analysts and swing trader "Capo of Crypto" telling his 710,000 Twitter followers on January 21 that Bitcoin's push past resistance seems like "the biggest bull trap" he has ever seen:
I've been checking charts all this time, avoiding noise from Twitter. The way the upward movement is happening, the way htf resistances are being tested… it clearly looks manipulated, no real demand.

Once again, the biggest bull trap I've ever seen. But they won't trap me.

— il Capo Of Crypto (@CryptoCapo_) January 21, 2023
Nonetheless, not all industry pundits were as bearish.
Crypto market analysis platform IncomeSharks seemed bullish, having shared a "Wall St. Cheat Sheet" chart to its 379,300 Twitter followers on January 22 making a mockery of the 'Bears' who believe that the latest price movements are indicative of a 'bull trap.'
#Bears at the Denial stage. "It's just a bull trap" "It's all manipulation". Waiting for the Panic part next… pic.twitter.com/Lo6nWyZPD2

— IncomeSharks (@IncomeSharks) January 22, 2023
The CEO and co-founder of AI-based trading bot CryptoSea, Sem Agterberg, also recently shared a flood of posts that expressed positive sentiment towards Bitcoin price action to his 431,700 Twitter followers, indicating that a "BULL FLAG BREAKOUT" towards $25,000 might soon be on the cards:
In the meantime, others have refrained from making a projection on the price, possibly given the unpredictability of crypto markets.
Here's my technical analysis of where Bitcoin's price is going. pic.twitter.com/cOFueErgGq

— Dan Held (@danheld) January 21, 2023
Bitcoin is now priced at $22,750, while the Bitcoin Fear and Greed Index is now at "Neutral" with a score of 50 out of 100, according to Alternative.me.
The crypto managed to break out of the 'Fear' zone on January 13 – which was then scored at 31 – after the BTC price increased for seven consecutive days.