Based on the current market conditions, gold seems to be still in danger of dropping lower and giving up its recent gains. Nonetheless, the long-term outlook seems more constructive as the Federal Reserve now shifts from tightening to easing in 2023, based on ING.
Gold has been recording incredible gains in November and the start of December. But, this rally has a high chance of withering out as the United States central bank is still hiking rates, as highlighted by ING's commodities strategist Ewa Manthey. Ewa stated in the Dutch bank's outlook for next year:
"We expect gold to remain on a downward trend during the Fed's ongoing tightening cycle."
But looking into 2023, things start to shift for the precious yellow metal that has been battered heavily by this year's strong US dollar and higher yields. Manthey explained:
"While in the short term we see more downside for gold prices amid monetary tightening, any hints from the Fed of an easing in its aggressive hiking cycle should start to provide support to prices. For this to happen, we would likely need to see signs of a significant decline in inflation."
The Fed will be ready to switch its tactics only when inflation begins to significantly cool off, which is expected to happen in 2023. Manthey added:
"We should see inflation coming off quite drastically over 2023, and this will then open the door for the Fed to start cutting rates over 2H23, according to our U.S. economist."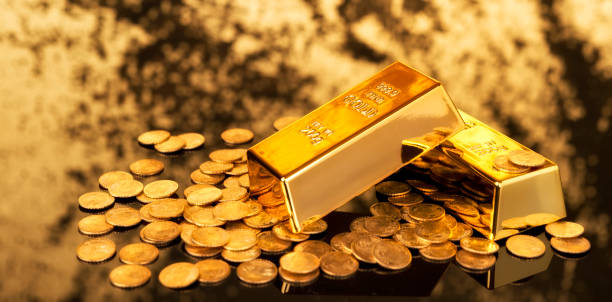 As the Federal Reserve starts to ease its policy in the second half of 2023, the price of gold will surge and maintain its strong gains. ING projects that gold will rise above $1,850 an ounce in the fourth quarter of 2023. At the time of publication, February Comex gold futures were trading near $1,781.60, gaining 0.02% on the day.
Manthey pointed out:
"Under the assumption that we see easing over 2H23, we expect gold prices to move higher over the course of 2023 with prices reaching $1,850/oz in 4Q23."
Record gold buying from central banks, one of the few drivers that are helping gold out this year, will continue to support prices in 2023.
"During times of economic and geopolitical uncertainty and high inflation, banks appear to be turning to gold as a store of value. The latest data from the World Gold Council (WGC) shows … central banks bought 399 tonnes in 3Q22, which is up 341% year-on-year and a record quarterly amount …

The pace at which central banks have accumulated gold reserves this year has not been seen since 1967," the strategist said. "Given the current environment is likely to persist, central banks are likely to continue to add to their gold holdings in the months ahead."
Physical demand from China is expected to pick up, but the price of gold's direction will majorly depend more on investment flows, and things are not seeming promising on that front for now.
Manthey concluded:
"In the third quarter, investment demand was down 47% year-on-year, as ETF investors responded to a challenging combination of markedly higher interest rates and a strong U.S. dollar. Speculative positioning in COMEX gold further highlights the lack of investor interest – the latest COMEX exchange numbers showed that speculators in U.S. gold futures were betting on lower prices, however, the number of the bets had declined."