Commonwealth Bank announced on November 25 that it wants to launch a new credit score hub to enable millions of clients to readily view and access their Experian credit score and personalized credit report, free of charge through the CommBank app and NetBank from this month.
With a majority of Aussies now on high alert to fraud and scams, Marcos Meneguzzo, CBA's Executive General Manager of Consumer Finance, said that the credit score hub is a timely feature to enable clients to understand their credit profile and what loans have been taken in their names.
He stated:
"The new credit score hub makes it easy for customers to monitor their credit file and understand the drivers impacting their score, quickly and easily from the palm of their hand. It's another tool we're adding into the CommBank app and NetBank that customers can use to help improve their financial well-being and make smarter financial decisions."
CBA's new credit score hub offers clients information about their:
Credit applications
Individual credit score and their score tier
Reported negative credit events
Credit accounts and repayments over the past 24 months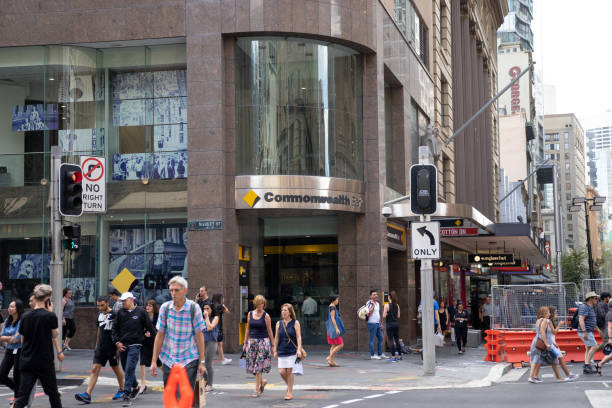 Commonwealth Bank has seen record levels of digital engagement – with clients logging in to its digital platforms more regularly than ever before and it partnered with other entities. Some of the partners include Credit Savvy, backed by CBA's x15ventures, together with Experian, one of Australia's official credit reporting bodies, to provide qualified clients with access to the credit score hub.
Mr. Meneguzzo said:
"The new hub enables CommBank customers to get to know their credit score, what it is and how it's made up. For those customers who would like to put a block on future credit applications and prevent potential fraud or scam, Credit Savvy offers its SavvyShield feature."
The latest announcement coincides with new Commonwealth Bank research showing that while 8 in 10 Australians say that taking care of their financial well-being is crucial, only one in five has checked their credit score in the last six months.
Based on CBA's research, nearly 34% of Australians are either unsure of what a credit score is or have never heard of that term. Mr. Meneguzzo stated:
"Contrary to popular belief, checking your credit score does not impact it negatively. In fact, knowing your credit score can better empower customers to understand their overall creditworthiness and take steps to improve it. In addition, they can monitor their score and credit applications to protect themselves from fraud and scams."