Market crashes and crises have previously created buying opportunities in the crypto space. With a possible recession looming in the coming months, investors are now wondering where to put their money. With all that in mind, cryptos that have high growth trends can be the best investment options to make during a recession.
Here are the best recession cryptos to buy for strong returns:
Ethereum (ETH)
Bitcoin (BTC)
Solana (SOL)
Avalanche (AVAX)
Ethereum (ETH)
Acquiring Ethereum (ETH) now is a way to help you invest in the future of banking and finance.
The rise of metaverses, nonfungible tokens, and decentralized finance (DeFi) has played an integral role in driving the value of the Ethereum blockchain in the past several years. As of November 2022, the Ethereum network hosts more than 3,000 dApps. With such a huge share of the total dApps market on its platform, Ethereum has positioned itself as a possible long-term investment option for investors. Therefore, Ethereum is one of the best cryptos to purchase in a recession.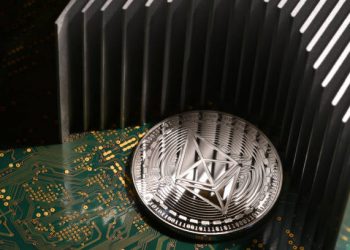 The price of ETH might surge higher as 2022 ends, especially after the network upgraded to the Merge protocol earlier in the year. With Ethereum 2.0, the network would become highly scalable, efficient, and sustainable. This is one major reason ETH tops the list of the best cryptos to buy during a recession.
Experts Say:
"According to our short-term forecast, the market price of Ethereum might cross $4232, and later by the next five years, the ETH price prediction may hit the $16401 mark."
Bitcoin (BTC)
A recession will open the door for investors to purchase BTC and guarantee massive profits.
When it comes to the cryptos with massive growth potential, there is maybe no better candidate in November 2022 than Bitcoin. The Bitcoin price has always been a rollercoaster of surprises since it was launched.
Bitcoin has enjoyed a considerable rally in 2021 and experts believe that after months of consolidation around $20,000 in most of 2022, the crypto will rise towards $35,000 by mid-2023. With a market cap of $400 billion, Bitcoin is one of the best buys now for profitable returns in the near and mid-term.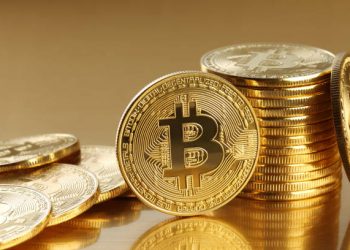 Bitcoin's increasing value and global popularity have been powered by mass adoption by the retailers and institutions around the world. After it became legal tender in El Salvador in September 2021, many other nations are aiming to make the same move to help in saving their fiat currency. As a result, significant adoption by leading nations and corporations globally will support the price growth of Bitcoin going into 2023.
Digital Coin Price experts commented:
"Our Bitcoin price forecast suggests by 2023, the price of Bitcoin could climb up to $64,157.39, projecting the possible scenario of crossing the 100k mark soon."
Solana (SOL)
With its unexpected growth, SOL may become one of the best cryptos to acquire in the wake of a recession.
Solana has been a highly viable competitor to Ethereum with its high speed, performance, and low gas fees. Due to its real-world utilities, this network saw a massive influx of new users in 2021 and 2022 has not been different. For now, Solana is also making a considerable mark in the NFTs world and is expected to continue its growth in 2023, making SOL a good buy now.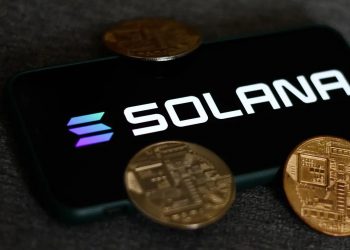 The Solana network is known for its high speeds and low transaction costs. The blockchain is so fast, cheap, and scalable that it might be the Visa of crypto networks. Theoretically, Solana can process up to 65,000 TPS, with an average cost for each transaction of $0.00025. Developers are therefore rushing to the network to build their projects, which now boosts its adoption rate.
Coin Price Forecast experts said:
"SOL has a promising future. It may get marginally impacted, but bulls will be back, and by the end of 2023, its price may skyrocket to $676."
Avalanche (AVAX)
Avalanche is the fastest smart contracts platform as determined by time-to-finality.
Avalanche is described as a smart contract-based blockchain network that mostly prioritizes transaction speed, scalability, affordability, and environmental friendliness. The supposed goal of Avalanche is to develop a flexible and scalable blockchain that maintains security and decentralization.
If Avalanche managed to keep up this growth trend, it would become a highly appealing growth coin in 2023.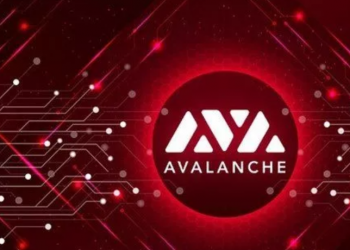 A major reason for the increase in the price of AVAX is its vibrant decentralized applications ecosystem and big-name collaborations. The network's enhanced transaction speed, thriving real-world adoption, and use cases make AVAX a great buy for a recession.
PricePrediction experts said:
"We are more positive of AVAX in the long run and forecast a $284.02 average price in 2025, up from $102.04 in 2022."
Patience and high loss tolerance are needed for anyone who wants growth investment for the long term. Nonetheless, for anyone looking for a buy that can bring massive profits in the wake of economic turmoil, the crypto industry is filled with opportunities.