The public was invited to comment on whether the watchdogs should use the term 'crypto asset' instead of 'digital asset' in some proposed changes to Form PF. The US Securities and Exchange Commission (SEC) and the Commodity Futures Trading Commission (CFTC) have called for comments on a proposal that would need big advisers to certain hedge funds to report their exposure to cryptocurrency.
In a joint proposed rule and regulation published to the Federal Register on September 1, the SEC and CFTC established a 40-day comment time for amendments to Form PF, the confidential reporting document for specific investment advisers to private funds of over $500 million.
Their proposal suggested on the qualifying hedge funds report exposure to cryptocurrency in a different category instead of "cash and cash equivalents," as the prevailing iteration of Form PR does not particularly mention cryptos.
The members of the public have up to October 11 to submit their comments about the proposed changes that the two regulators first introduced on August 10. During that time, the CFTC and SEC cited the growth in the hedge fund sector as the reasons for the proposed change, due in part to cryptocurrency investments becoming quite common since Form PF was introduced after the 2008 financial crisis.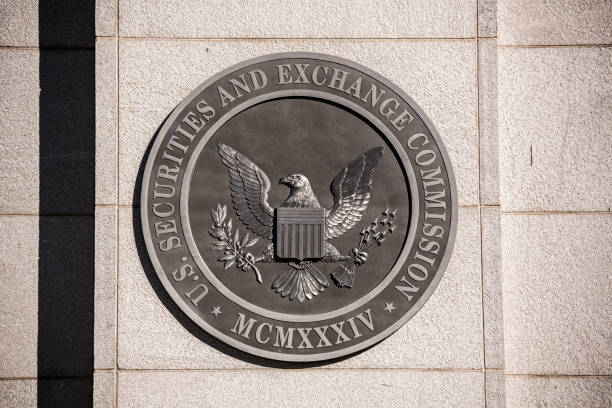 Among the different suggested changes to Form PF included a definition of "digital assets," possibly needing various hedge funds to report earnings according to investments in coins, tokens, or virtual currencies subject to the infrastructure. The public was invited to comment on whether the watchdogs need to use the term "crypto asset" instead of "digital asset."
The proposal stated:
"We view these terms as synonymous. We are proposing the term and definition to be consisteCFTnt with the SEC's recent statement on digital assets, and we believe that such term and definition would provide a consistent understanding of the type of assets we intend to address."
The two regulators alleged that, if implemented, the proposal may enable the investment advisers to offer more detailed information on methods and exposure to various assets, which would enable the Financial Stability Oversight Council to fully assess possible risks to the economy.
US legislators are also now considering various legislative approaches that strive to better establish the CFTC's and SEC's role in regulating cryptocurrency.