City traders expect the central bank will more than double the cost of borrowing to tame surging inflation
The Bank of England could be compelled to hike interest rates to 4% from as early as next year to tame surging inflation, despite the mounting risk of recession amid the cost of living crisis. City traders are expecting the central bank will more than double the cost of borrowing from 1.75% in response to inflation at the fastest levels for over four decades.
In a development that will increase renewed pressure on mortgage holders, the Bank's key base rate is forecast to reach 4% by May next year, according to the path hinted at by financial markets.
The base rate is expected to end the year above 3% and could reach close to 4.1% in June next year, according to interest-rate derivatives linked to the meeting dates of Threadneedle Street's monetary policy committee. The Bank is then expected to lower rates close to 3.8% by the end of 2023 amid bets of declining inflationary pressures and a prolonged recession.
The movements in financial markets occur as mortgage lenders push up the rates they offer to borrowers. Figures from data provider Moneyfacts showed the average fresh two-year fixed-rate mortgage climbed above 4% for the first time since 2013 in early August. Lenders set their rates based on financial market conditions and the central bank base rate, and in competition for business with other providers.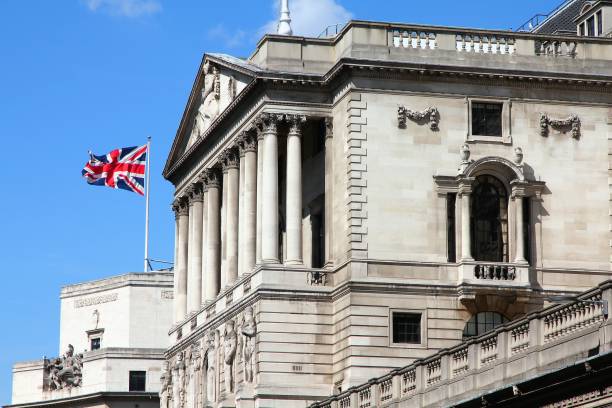 The expectations for a sudden rise in borrowing costs come with inflation above 10% for the first time since the 1980s. Some City economists are expecting a peak above 18% next January, triggered by a rapid rise in household energy bills expected in October and at the start of next year.
The Bank hiked rates by 0.5% in August, the largest single rise in almost three decades. Expectations for rates reaching 4% would possibly require similar rapid increases in borrowing costs.
Threadneedle Street has a target, set by the government, to deliver inflation towards 2%. It faced strong criticism in the Conservative leadership race after Liz Truss said she could improve its mandate to get inflation back under control.
On the path signaled by financial markets, the Bank would lift the cost of borrowing by more than the US Federal Reserve, with traders expecting interest rates would reach close to 3.8% in March 2023.
However, expectations for higher interest rates could be allayed by a steeper downturn in the UK economy, amid early warning signs that Britain's economy steering for a lengthy recession.
Two different snapshots of industrial activity published on Tuesday showed a drop in manufacturing activity, while there are fears that rising living costs will push households to cut their spending to control soaring energy bills.