Dogecoin closed the week strong with an 8% pump on August 14, up nearly 14% in total on its weekly candle. Hedding into the latter half of the month the Dogecoin price is now up by around 60% from its lows. But, Ethereum is up by more than 120% since crashing to $880, hitting just above $2,000 over the weekend.
The Dogecoin price is now around $0.075. That is still a 91% retracement from the all-time high the week Elon Musk appeared on Saturday Night Live – peaking at $0.74. Furthermore, the Dogecoin price is being outperformed by its rival Shiba Inu – SHIB is among the top crypto gainers recently, up more than 20% on this Sunday pump.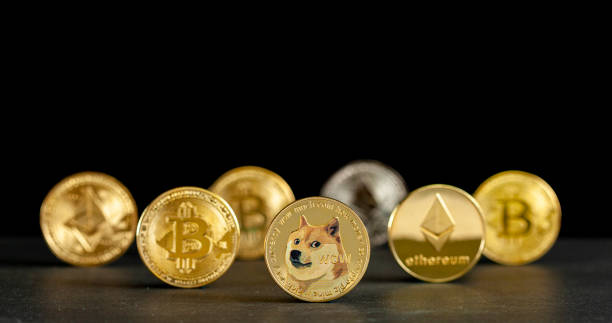 Ethereum and Bitcoin are up 1 % on the day, their strong performance this month resulting in a mini alt season – which is what some of the best crypto traders are still calling a bear market rally. The cumulative crypto market capitalization is now more than $1.15 trillion but down by nearly 60% from its November 2021 peak of $3 trillion.
The latest impulse moves upward and the sea of green in the market may turn red in case Bitcoin fails to break out about the $26,000 – $28,800 resistance zone.
Notably, the Dogecoin price plunged in July and also saw DOGE recede from its 10th position on CoinMarketCap to Polkadot (DOT), and Dogecoin is in 1oth today after the weekend pump.
Tamadoge Presale Selling Out Quickly
Most of the retail investors that acquired Dogecoin in 2021 or 2022 are now down on their investment – only those that got in early are in the green. Possibly similar to purchasing Dogecoin in 2021, Tamadoge (TAMA) is a Doge meme-themed ERC-20 token and the native coin of a forthcoming play-to-earn game.
The Tamadoge presale has now raised 3.5 million USDT, nearly 20% of its 19 million USDT hard caps, and is active now until Q4 2022. Its use case is having higher utility than Dogecoin as the rewards token of the forthcoming Tamadoge battle app where players can train, mint, feed then battle with Tamadoge nonfungible token pets.
Play and earn cryptocurrency games or 'blockchain games' have performed well despite the latest bear market based on the latest crypto market report by DappRadar. Shiba Inu's most recent pump is probably related to the successful beta rollout of its Shiba Eternity P2E game.
TAMA is also deflationary with a low fixed maximum supply of 2 billion compared to the infinite supply of Dogecoin (DOGE) which has surged to nearly 133 billion due to being quite inflationary.
Go to the Tamadoge presale at buy.tamadoge.io to find the links to the whitepaper and roadmap. The official Telegram of the Tamadoge coin project has also expanded to more than 23,000 members and is giving away $100,000 in its cryptocurrency airdrop promotion.
The Tamadoge project has already confirmed listing on LBank for TAMA after the presale is wrapped up – together with Uniswap. Being listed on DEX and CEX will add a higher possible trading volume.