The co-founder of Ripple Labs, Jed McCaleb, has sold almost all his XRP, based on TacoStand data. According to TacoStand, the former Ripple Labs CTO now owns a small number of coins, 46.7 XRP worth around $16.3, in his wallet. This development comes several days after it was said that McCaleb had taken a break from selling XRP.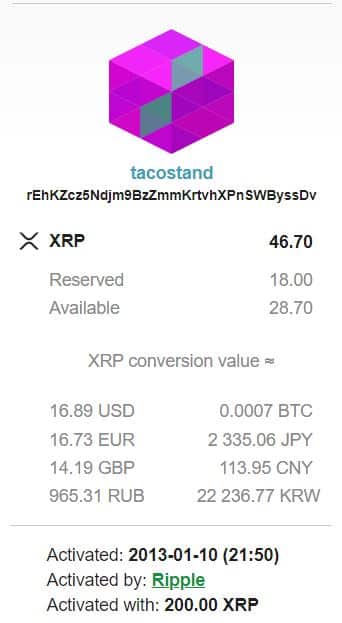 As reported previously, up to 5.32 million units of XRP were still available in his wallet two days ago. Nonetheless, it did not take long before he sold nearly every XRP in his account leaving only 46.7 Ripple at the time of publication.
Ripple Gave McCaleb 9 Billion XRP
Remember that McCaleb was among the Ripple Labs co-founders in 2013 and he went on to become the firm's Chief Technology Officer (CTO).
Before McCaleb left Ripple, he got billions of XRP that he continued to sell on various occasions. Based on the insight provided by an on-chain crypto data provider Whale Alert, McCaleb successfully sold up to 5.7 billion XRP for $3.1 billion at an average price of $0.55/XRP over eight years.
McCaleb went on a selling spree of the crypto, which makes many think the activities have also negatively affected the price of XRP over the years.
WhaleStats noted in a report:
"[…] Because he is exclusively selling XRP, he is adding to the net amount available. It is also important to note that it seems that the profits are being cashed out directly through Bitstamp, and we found no evidence that any of it is being reinvested into the crypto market."
It is a great development that McCaleb is done with the selling of his XRP since these actions will no longer affect the price of the coin.