It seems like the XRP community is on the verge of being from the "burden of McCaleb". Based on data from XRPscan, the wallet of Ripple co-founder and former CTO Jed McCaleb has 5.3 million XRP. This wallet was already showing 2.77 million tokens left today but was refilled with another 2.8 million XRP.
Why McCaleb required to top it up by such an amount is unknown, but it might be assumed that it was for the sake of making the last sale commensurate with previous ones.
Since the start of the week, "tacostand's" XRP position has been lower by 11.2 million tokens. Judging by the transactions made, the former Ripple official's sales of his XRP holdings are happening steadily at 7 am by limit orders of 4.7 million tokens via the XRPL ecosystem.
In case the wallet emptying continues at the same rate, the XRP community has an opportunity of getting relieved of MacCaleb's "burden" by July 16.
XRP Price Analysis
Meanwhile, the price of XRP continues to trade around a resistance/support level of about $0.336 per token. Taking into context the high volume of buying and the good nudge toward strong resistance, it would appear that the price of XRP is preparing for an impulse jump.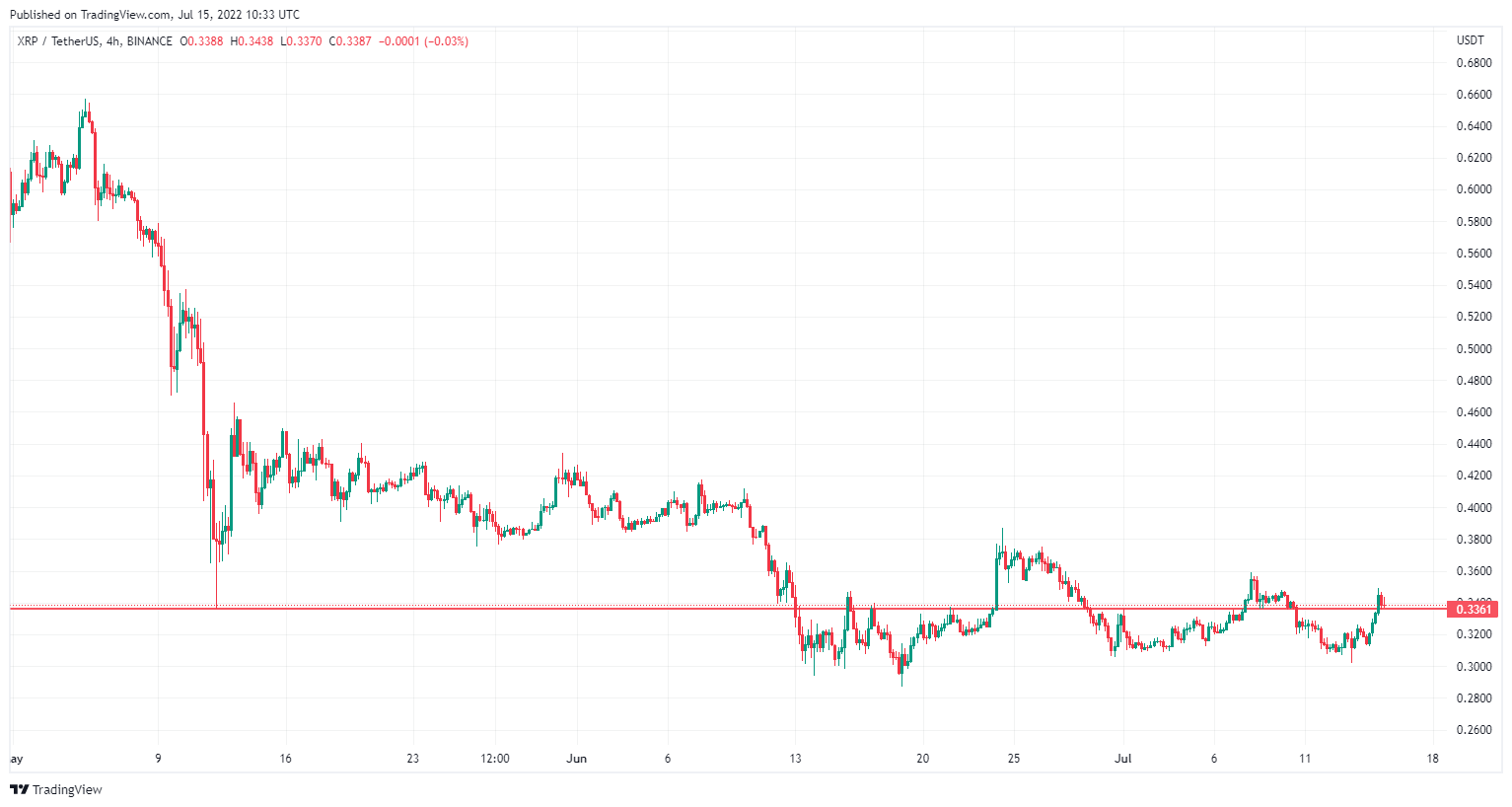 There is a chance of such price movement, mostly in case there is positive news, like McCaleb selling his XRP positions massively. Nonetheless, it is better to remain cautious and not go too far into this form of trade in case there would be some positive sentiment.
One way or the other, the market is now ruled by extreme fear, and XRP, being one of its oldest participants, is also subject to this fear.