After delayed results, the firm reported that profits doubled as Britons preferred to spend more time outdoors.
A staycation boom prompted the rise in sales of cycling, camping, and outdoor gear at JD Group, enabling the company to more than double its profits in 2021.
Currently, the owner of JD Sports, Blacks and Millets has offered to repay more than 24 million pounds in government furlough support after sales stayed strong while stores were pushed to close during the pandemic, and recovered quickly after the end of high street lockdowns.
Announcing its delayed annual results, JD Group said aggregate sales surged nearly 40% to 8.6 billion in the year to the end of January as sales at Blacks, Millets, and Go Outdoors climbed almost 42% to £513.4m, assisting the outdoor chains to realize a profit of £25.9 million compared with a loss of £26.5m the previous year.
The group's core sports fashion chains' sales also jumped almost 40% as they set up hundreds more stores in the US and grew online, with 30% of UK sales now via the internet in contrast to 22% pre-pandemic levels.
The company stated:
"Our outdoor businesses had a much improved year with an elevated demand for holidays in the UK and a general recognition of the physical and mental health benefits of spending time outdoors combining to drive a strong demand for outdoor living and cycling categories in particular."
The restructuring of the Go Outdoors chai, which JD put through a controversial pre-pack administration deal in June 2021, also elevated the profits for the outdoor division.
Helen Ashton, the interim chair of JD, said:
"The excellent results were achieved in the face of a series of unprecedented challenges including sustained periods of temporary store closures in many markets, constraints in the supply of certain products due to factory closures within the global supply chains of the international brands, widespread turbulence in international logistics and the ongoing administrative and cost consequences resulting from the loss of tariff-free, frictionless trade with the European Union".
Notably, the company said it was unable to source enough bikes, sports shoes, and other kit due to production delays during the pandemic. It said net sales rose by 5% for the group in recent months but there was still a "global shortfall in the global supply of certain key footwear styles", such as in-demand Nike Air Max trainers.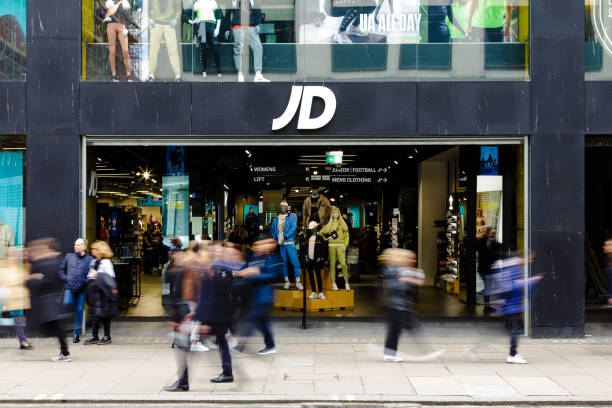 JD has also experienced its in-house turbulence with boss Peter Cowgill's abrupt departure in May after a series of missteps, including possible price fixing on Rangers shirts and violating competition regulations with secret meetings with the boss of its takeover target Footasylum.
The board said it had now concluded investigations and a review of governance policies and was making amends to achieve a "more formalized approach to governance, risk management and the documentation and appraisal of internal controls".
It said the amendments, which include fulfilling the UK corporate governance code standards, will take 18 months to complete. The effort will involve appointing an in-house legal expert on competition law and increasing other legal, compliance, and internal audit teams.
Ashton said the cost of involving more people would be "less than we have been spending on fines or external legal advice".
Ashton said work to appoint a new chair and chief executive for the group was continuing, with several "high-calibre candidates" preparing for the chief executive position, "including some who have only recently made their interest in the role known".
Ashton said the terms of Cowgill's departure were still being debated, but his exit was "not about governance mistakes but about Peter being [nearly] in his 70s and doing an amazing job, but he was always going to step away".
"It really feels like a new chapter for the business, which is exciting as there is lots of opportunity out there for us," she said.