The Serious Fraud Office (SFO) says subsidiary of commodity trading company will get a sentence in November
A subsidiary of the commodity trader Glencore has confessed in a London court to seven counts of bribery related to its oil operations in several African countries.
The Serious Fraud Office, which had sued the FTSE 100-listed company after launching an investigation, said the verdict hearing would take place on November 2 and November 3.
In May, Glencore said it would pay a $1.1bn (£900m) US settlement, and declared it would accept the charges in the United Kingdom. The SFO had formally accused the company at Westminster Magistrates Court in London of bribery offenses for preferential access to oil between 2011 and 2016. The case was later sent to the higher Southwark crown for Tuesday's plea hearing.
The SFO said on Tuesday:
"Glencore Energy (UK) Ltd has today been convicted on all charges of bribery brought against it by the Serious Fraud Office. At Southwark crown court, the company admitted to multiple counts of paying bribes to secure access to oil and generate illicit profit."

"The SFO's investigation exposed that Glencore, via its employees and agents, paid bribes of over $28m for preferential access to oil, including increased cargoes, valuable grades of oil, and preferable dates of delivery. These actions were approved by the company across its oil operations in Nigeria, Cameroon, Ivory Coast, Equatorial Guinea, and South Sudan."
The UK and U.S authorities launched investigations into reported corruption and bribery corruption at Glencore's oil operations in 2019 and 2018, respectively. In February, Glencore said it had put aside $1.5bn to cover possible fines and costs related to the investigations in the US, UK, and Brazil.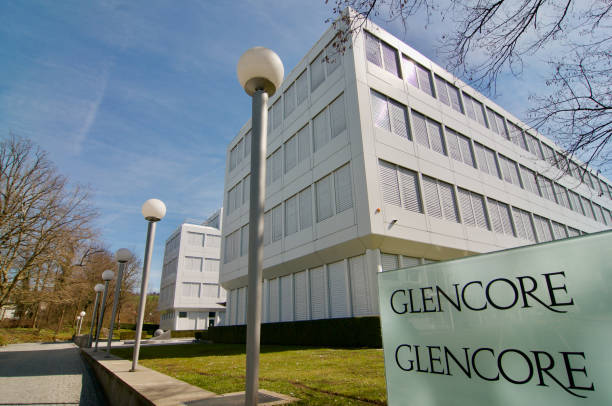 While sizeable, that amount was far below the $4bn that Glencore said would be paid back to shareholders after record profits. Glencore said it had no further remarks to add to the statement it made on 24 May, when it said the payments to settle the investigations were "not expected to differ materially" from the $1.5bn provision.
The company said during that time it had complied with investigations in the UK, US, and Brazil and made "substantial investments" to advance its ethics and compliance programme. It also said it had fired or disciplined staff involved in the wrongdoing.
The US attorney general said in May that the $1.1bn settlement reached with Glencore would solve both a decade-long scheme to bribe foreign officials across seven countries and separate criminal and civil charges claiming that one of the company's trading arms changed fuel oil prices at two of the biggest US shipping ports.
Glencore has accepted to pay nearly $40m to resolve bribery allegations in Brazil –around $10m to Brazilian authorities in civil penalties and about $30m to the state-run Brazilian oil company Petrobras in compensation for defrauding the company, according to prosecutors.
Swiss and Dutch authorities are also investigating alleged offenses, some of which are believed to be related to operations in the Democratic Republic of the Congo.
Helen Taylor, a legal researcher at the Spotlight on Corruption campaign group, said:
"Glencore's guilty pleas today are hugely significant as a major corporate bribery conviction, but it's now critical that the court impose a fine that reflects the staggering scale and seriousness of this corporate criminality otherwise companies like Glencore will simply write this off as the cost of doing business."

"A priority at sentencing must also be Glencore's obligation to compensate the victims of its corruption in West Africa. If the SFO wants to ensure effective deterrence and real accountability for corporate wrongdoing, the bottom line is that those senior executives who gave their backing to this bribery scheme must now be investigated promptly and prosecuted."
The Glencore chair, Kalidas Madhavpeddi, said in May:
"Glencore today is not the company it was when the unacceptable practices behind this misconduct occurred."