Living costs take a hit although pay deals in three months to May are highest since 1992
Annual pay growth stopped at 4% last month, leaving most workers with a jump in earnings worth less than half the 9% surge in prices.
Figures from XpertHR, a pay and personnel data publisher, said employer pay deals for three months to May did not add to April's median 4%, diminishing concerns that workers would ask for inflation-busting hikes in earnings that could prompt a wage-price spiral.
The report follows a Bank of England (BoE) business survey that indicated employers polled last month were not preparing for a further rise in pay rates. XperHR said May's 4% increase was the largest since 1992, when the consumer prices index (CPI) measure of inflation peaked at 7.1% before dropping to less than 3% later in the year.
Sheila Attwood, the firm's pay and benefits editor, said:
"Despite pay awards reaching record levels not seen for 30 years, any marginal increases we are seeing are outstripped by the sheer pace of inflation."
A letter on Friday addressed to Boris Johnson by 67 economists said there was no wage-price spiral ongoing in Britain and keeping wages down would risk driving the economy into a recession. Coming at the end of the financial year, deals authorized in April and May comprise a huge number of pay agreements between employers and employees, especially at medium and large organizations.
Stephen Machin, a professor at the London School of Economics, said the survey and approved figures from the ONS, which showed pay hikes averaging 4.2% across all sectors, disclosed workers were lacking the bargaining power to boost wages to equal inflation.
He stated:
"Bargaining power in the private sector has been especially weak in the 12 years since the financial crash. And the public sector has suffered even more, with pay deals below the equivalent agreements in the private sector."
Employers often used one-off payments and bonuses to reduce the financial pressure on workers, he added, and this could be a strategy used constantly by employers to help employees through the worst of the inflationary period.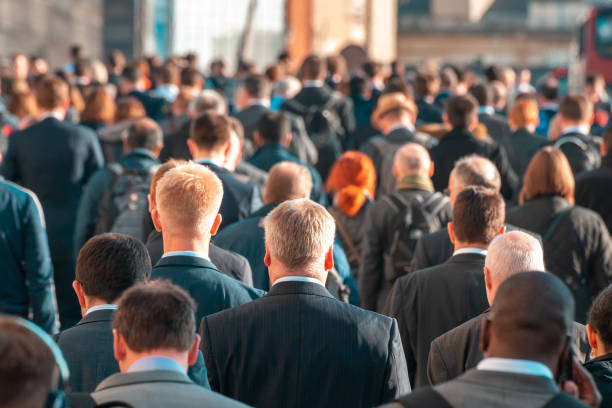 The engineering firm Rolls-Royce has given up to 70% of employees a £2,000 one-off payment "to help them through the current exceptional economic climate". Machin commented:
"It will be interesting to see what happens in the current round of bargaining in the public sector, though even the train drivers are not asking for an inflation-plus wage rise."
British rail workers started their biggest strike in three decades on June 21 in protest of salary freezes and job losses. The RMT union, which represents a big proportion of the 50,000 railway workers, has demanded a 7% pay rise.
Other unions have cautioned of a "summer of discontent" if nurses and teachers, which are hoped to be offered 3% this year, successfully vote for industrial action.