The banking industry has for so long been struggling to match the pace of innovation. The push for digitization has emphasized financial institutions need to consolidate with cloud best practices.
Cloud computing services are transforming businesses by making manual processes simple and more efficient. By embracing the cloud and designing cloud-based mobile apps in banking, the finance industry is seeing great improvements related to efficiency, costs, and even security.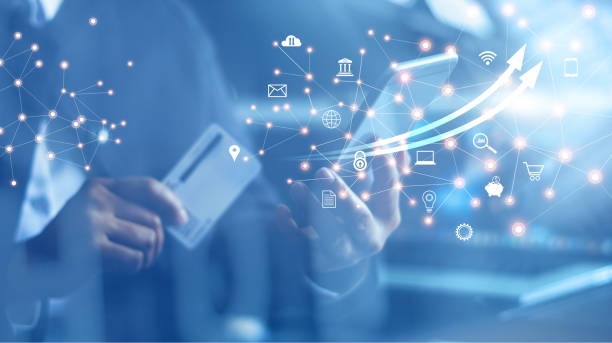 As revealed by MarketsMedia, banks are embracing cloud solutions to acquire insights from data, and result in rapid innovation. A survey by IDC showed that banking executives are also gaining from cloud deployments by providing better products and services quickly to market with high security and greater agility.
Furthermore, let us carefully analyze how cloud computing is helping the banking and financial sector. Let us also check in brief the key challenges of cloud adoption in the industry.
Benefits of Cloud Computing for Banking and Financial Sector
With financial industries taking careful but slow steps in embracing cloud infrastructure, it becomes essential to emphasize the merits of cloud computing in banking.
Enhanced data security
One of the key advantages that cloud computing can give banks is improved data security. Data is backed up by several servers, so in case of any hardware malfunction or server crash, banks can quickly retrieve the data.
Also, by backing up data in the cloud, banks can cash in from advanced levels of compliance. To make sure the goal is fully matched, financial sectors should take on cloud services that meet the following criteria:
Migration support
Access control
Encryption
Compliance & certifications
Increased Operational Efficiency
Cloud computing services can assist banks to improve operational effectiveness by automating processes and decreasing the need for manual intervention. This can free up workers to concentrate on more value-added tasks, such as innovation and customer service.
Notably, cloud computing also boosts easy communication and cooperation between teams across the world so that work cannot be delayed in any situation at a given point in time.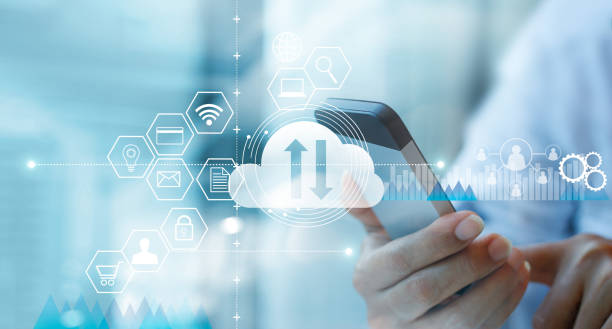 Improved Customer Experience
Financial institutions can use cloud-based solutions to offer customers a more personalized experience. Customer data is obtained using big data technology. The data includes user insights that can be unlocked with improved analytics.
By reviewing this data, financial institutions can cautiously recognize their audience behavior which helps them implement multiple actions to drive conversions, engagement, and enhance customer loyalty. For example, TD Bank Group adopted cloud computing to easily respond to customers' changing needs.
Access to Software Applications
Cloud computing provides the banking sector with access to enterprise resource planning (ERP) and customer relationship management (CRM) software applications. These applications are designed to strengthen client relations and employee experience. They operate in agreement with the SaaS model which indicates they can have absolute control over the data.
Reduced costs
By employing cloud-based solutions, banks can cut infrastructure and IT costs. As financial institutions control their data centers that have huge computer servers to process data, trading logs, and payment records. Therefore, running these data centers needs a huge amount of electricity and fully-equipped air-conditioned rooms.
In that context, cloud computing can assist financial institutions rent data storage from cloud service providers like Microsoft, Google, or Amazon which have their data centers located all over the world. This results in cutting high costs for the financial sector.
Increased Agility and Flexibility
Cloud computing can assist banks to enhance their agility and flexibility. The cloud-based solutions can be easily increased or decreased to meet the shifting needs of the business. Furthermore, the cloud can be quickly used to boost user experiences by simplifying and implementing new-age technologies like big data analytics, artificial intelligence, IoT, etc.
However, several challenges still need to be dealt with in order to understand the full potential of computing services in the banking sector and perhaps some of the reasons why financial organizations are falling behind compared to other sectors.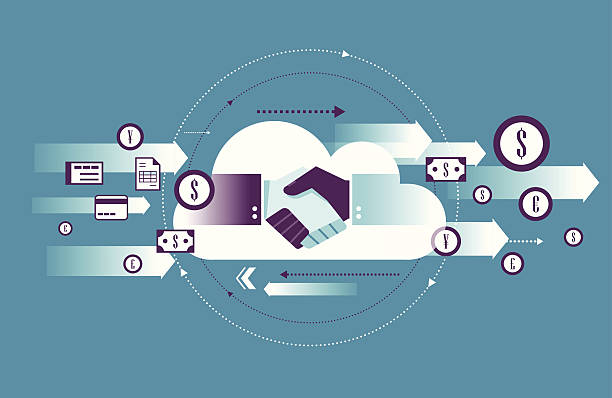 Challenges Faced by Financial Organizations to Adopt Cloud Computing
Some of the blockers that hamper the finance industry from realizing a complete cloud computing shift include:
Security concerns
One of the major challenges that the financial sector encounters when taking on cloud computing is security. Banks have a huge chunk of sensitive customer data, and there are worries over the security of this data in the cloud.
Thus when it comes to cloud adoption, banks must ensure that the cloud service providers they choose to work with have sufficient security measures established.
Regulatory compliance
Another hurdle in adopting cloud computing is regulatory compliance. Banks are exposed to tough regulations, and they need to make sure that their cloud-based solutions comply with these regulations.
Vendor Lock-in
Vendor lock-in is another shortcoming that banks encounter when adopting cloud computing. When a bank picks out a cloud-based solution from a certain vendor, it can be hard to change to another vendor since it is quite challenging and critical to move the whole database if they are already set up in cloud migration.
Furthermore, data breaches and cyber attacks can present major threats while migrating the data from one vendor to another.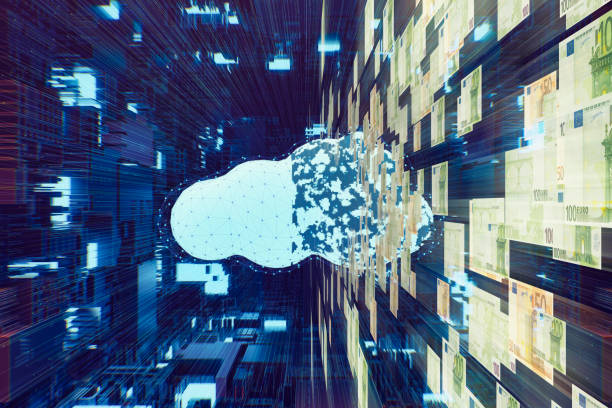 High Costs
One of the key challenges that banks are faced with when adopting cloud computing is high costs. Though cloud-based solutions can be affordable, hidden costs involved in them like degraded data or data outages can drive up overall costs. Therefore, banks need to ensure that they have the funds to apply these solutions.
The Takeaway
While cloud computing has become more ordinary in the finance sector, concerns about data security and privacy continue to stick around. To benefit from cloud services, banks need to form a clear insight into how these services can be used to foster their business goals.
In addition, they must work with dependable cloud computing service providers who have a steady track record of delivering reliable and secure cloud services. When done accurately, cloud computing can enable banks to drive innovation, boost their customer experience, and remain competitive in the erratic world of finance.