The consumer price index shows costs surging by a monthly rate of 0.3% in April, down from 1.2% in March, the first fall since August 2021
Price hikes decreased in the US in April but the annual inflation rate stayed near a 40-year high, leaving a lot of Americans straining to afford necessities including shelter, food, and fuel.
The most current consumer price index (CPI) figures – which measure a wide variety of goods and services – showed prices surging by a monthly rate of 0.3 percentage points in April, a fall from 1.2 percent in March, the first drop since August last year.
However, it is still too soon to say whether inflation has stabilized. At 8.3%, it is clear that the annual rate of inflation in April had fallen from 8.5% in March but remains at a level unseen since the 1980s. In the course of the year, the CPI's food index grew by 9.4%, the highest 12-month increase since April 1981.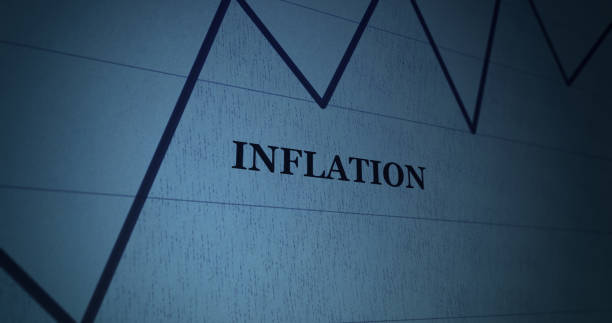 The so-called core-price index – which eliminates volatile groups of food and energy – rose 0.6% in the month, a rise from March's 0.3% gain. The figures come as the Federal Reserve is taking steps to sharply lift interest rates in an effort to keep prices in check. The pace of rate hikes and inflation worries Americans who think that they may cause a recession. All these factors sent stock markets plunging and caused panic among investors.
A lack of supply and growing demand as a result of the pandemic has prompted price increases across a broad swath of goods and services. Airfares have jumped 40% over the past three months.
A buoyant house market has made housing affordable for plenty of Americans, particularly people of color, and forty-nine percent of people recently told Pew Research that affordable housing is a huge problem in their community.
Randall Kroszner, an economics professor at the University of Chicago and the previous Fed governor, said that the strong increase in core inflation would trouble the Fed. He added:
"That is where you look for evidence that inflation is becoming entrenched."
According to Kroszner, a combination of soaring rates and global issues including China's Covid woes and the war in Ukraine had delivered a "one-two punch" to the US economy. He believes the possibility of the US going into a recession has risen and that the jobs and housing markets may be the next to suffer.
He stated:
"I'm generally an optimist but this is challenging."
The increased cost of living has become a key political issue as the US gets ready for November's midterm elections. Surging prices have hurt Joe Biden's approval ratings. Biden's approval had dropped to thirty-nine percent almost hitting his previous record low of thirty-eight percent set in February, and confidence in the US economy was close to an eight-year low, an Investors' Business Daily/TIPP poll found this week.
On May 10, Biden said his administration was doing its best to curb inflation.
"I want every American to know that I'm taking inflation very seriously. It's my top domestic priority."
The Biden administration has tried to cut down prices. The White House disclosed in March plans to release up to 1 million barrels of oil each day from the strategic reserve, in an effort to reduce high gasoline prices aggravated by the war in Ukraine.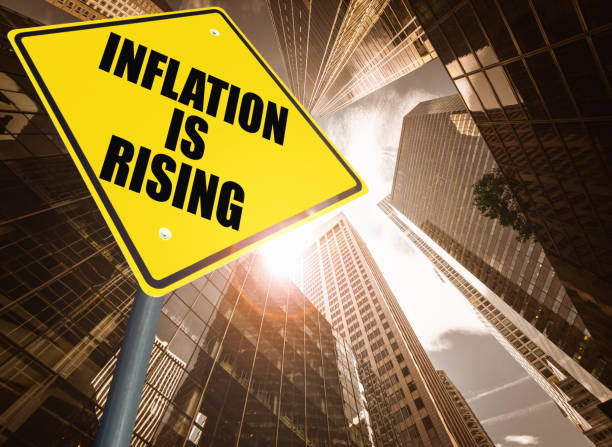 However, gas prices remain lifted at a national average of $4.37 a gallon in contrast with $2.96 a year ago, according to AAA. Republicans have criticized Biden's stimulus programs for elevating prices, a claim he contests. The president said his policies had "helped not hurt" the economic outlook for the US.
MIT economics professor Kristin Forbes said the US recovery had indicated the US economy had a shortage of skilled workers in industries where job demand was high. That scenario resulted in increasing wages – a problem that made the UK suffer in the wake of the pandemic.
The former Bank of England policymaker told a committee of MPs in the UK parliament that she anticipated inflation in the US to go down, especially once hikes in borrowing costs feed through into more expensive loans and mortgages.
Nevertheless, she said the UK was faced with a severe inflationary spiral that would endure into the autumn since Britain was the only country hit by all six drivers of global inflation. Inflation is running at seven percent in the UK but is expected by the Bank to go over 10% later this year.
She underscored the impact on the UK of the falling exchange rate, higher energy prices, trade restrictions that ramped up expectations among businesses and consumers of much higher inflation in a year, goods prices, a decade of modest inflation going into the pandemic, and a tight labor market, making wages increase.
She concluded:
"The UK is the only country to tick every box with inflation pressures coming from all six areas."