Electric truck maker Rivian gave some much-required comfort to Wall Street on Wednesday, although it posted a larger than estimated first-quarter loss.
The company said it had received seven thousand new orders for its electric pickup in the past two months, increasing the total net orders up to 90,000 vehicles. Even with supply chain problems that have reduced its production by 25% since the end of March, it is still on course to build 25,000 vehicles by the end of 2022, it added.
Perhaps most promising to investors, it said it has the necessary cash on hand — $17 billion – to start production of its nest vehicle, the R2, at a second planned factory in Georgia in 2025 and run through at least the year.
The company said its operating loss for the first quarter was $1.77 a share, more unpleasant than the $1.44 a share expected by analysts polled by Refinitiv. The startup company's revenue was only $95 million, much less than the $130 million forecast.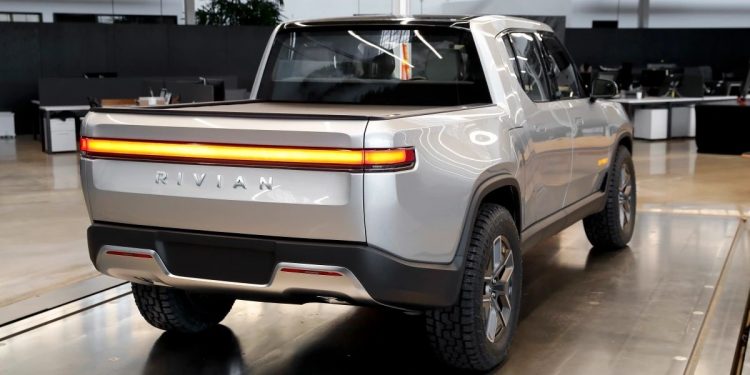 But the company's approach going forward was more urgent to investors than the quarterly results. Rivian's shares rose by 10% in after-hours trading following the report. Dan Ives, a tech analyst at Wedbush Securities said in a note to clients:
"To say the Rivian story has been disappointing to us (and the Street) so far would be an understatement. It does seem the corner has been slowly turned. However … they need to start delivering models to customers and stop the excuses."
Ives kept his buy, or over-perform, recommendation on the stock. But he reduced its price target to $30 from $60 a share.
It has been a tricky run for shares of Rivian lately. News that initial investor Ford (F) sold 8 million of the 102 million shares of Rivian stock it held caused Rivian stock to slump by 21% in trading Monday. Its shares went down further by 10% during trading Tuesday and Wednesday to close at a post-IPO low.
In November, Rivian had a very successful initial public offering, raising $12 billion, exceeding any other IPO since Facebook's debut in 2012. Its stock continued to rise and within its first week, it was ranked the third most valuable automaker in the world, behind Tesla and Toyota (TM), although it had yet to announce any sales.
However, its first two financial reports in December and March discouraged investors and the stock shed almost all of its initial value. On May 11, shares fell by a total of 89% from that post-IPO high.
The fall in stock price over the first quarter of the year made two major early investors, Amazon and Ford, register multi-billion-dollar first-quarter losses due to the drop in value of Rivian's stock. But they had both posted even bigger profits for 2021 when Rivian's stock has soared, and their stakes in Rivian are still valued much higher than their initial investments.
The slump in the stock's value so far this quarter could suggest each will post another hit to earnings in the second quarter unless the after-hours recovery in the shares persists. The R1 pickup was the winner of the MotorTrend truck of the year award at the end of last year, and Rivian started production before rivals such as General Motors (GM), Ford, and Tesla (TSLA) started production of their electric pickups.
But it will meet high competition, especially from the Ford F-150 Lightning, the electric version of the best-selling vehicle in the United States, which started production in the past month.