The latest market data analysis indicates that the rate of non-fungible token (NFT) adoption among many major Chinese tech firms has increasingly gone high in recent weeks despite crypto regulations and clarity in the country.
Notably, the rapid rise in adoption growth comes a few weeks after three Chinese industry associations issued a warning about non-fungible tokens, cautioning on the possible financial hazards associated with them in mid-April.
The financial laws in China prohibit internet finance and securities organizations, including NFTs, from exchanging. Nevertheless, the three financial associations jointly outlined the exclusive importance of NFTs and their potential to boost the expansion of creative and cultural industries.
Although NFTs do not have proper regulatory clarity in China, they continue making some impact in the crypto market and are now considered seriously by several giant techs. But, many crypto users thought the recent warning from trade associations would mark the beginning of the clampdown and the end of NFT development in China.
Interestingly, contrary to that perception, many tech giants have increased their level of curiosity. According to a Tech Crunch report published last week, the NFTs adoption has increased in China in recent weeks.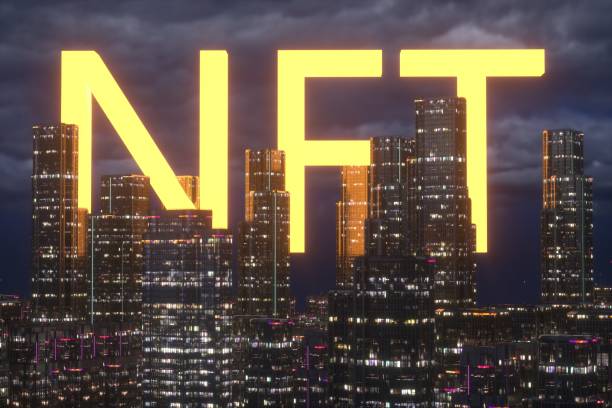 In 2021, the Chinese government clamped down on crypto trading and mining in the country, pushing a majority of the mining firms to relocate to more favorable places around the world. Since then, NFTs can only function in a limited capacity in China.
Major tech giants that have already invested in NFTs refer to them as "digital collectibles" to distinguish their efforts from the financial and speculative character of many NFTs. They do all that while emphasizing on the use cases' purpose in ownership and authenticity.
Unlike in other NFTs, where users mint their collectibles on notable open exchange platforms like Ethereum, in digital collectibles, users mint on permissioned blockchains managed by local tech giants. Nonfungible token users can frequently mint these collectibles through channels provided by the tech firms.
According to existing banking laws, users must prove their genuine identities to purchase their collectibles using China's digital yuan. Financial laws prohibit users from reselling their artwork on secondary markets after they have purchased them.
Meanwhile, users consider the digital collection a completely unique market from the global NFT market. Due to government regulations, NFTs are exceedingly illiquid. However, major Chinese techs continue seeding in digital collectibles, with some even stepping outside the country's jurisdiction to sell their NFTs in other countries.