Britain is currently more open to foreign takeovers than the other comparable markets. Should the investors be worried about this scenario?
Concerns have now come up that Britain is considerably easy-going when it comes to letting foreign bidders acquire UK-listed firms that have a lengthy history.
From the contentious takeovers of the beloved British brands like 2009's takeover of Cadbury by US food behemoth Kraft to the small but promising tech stocks getting swallowed before they even become the UK's answer to Amazon, this subject inspires a lot of strong feelings. Notably, American companies purchased a record 130 UK tech firms in 2021, according to start-up monitor Beauhurst.
New research conducted by Duncan Lamont at asset manager Schroders indicates that there is something to all these concerns. Britain is currently more prone to overseas takeovers than similar markets. A third of the major firms listed in the United Kingdom ten years ago, through the MSCI UK IMI index covering nearly 360 UK stocks, have since vanished via some de-listings and takeovers.
That scenario is quite similar to the United States. What seems to stand out is that a majority of the buyers of US-listed firms were other US stocks. In France, just 30% of firms that were de-listed went overseas, with Germany on only 25%. But in the United Kingdom, the figure stood at about 54%. On the contrary, only 11% were acquired in oft-hyped private equity.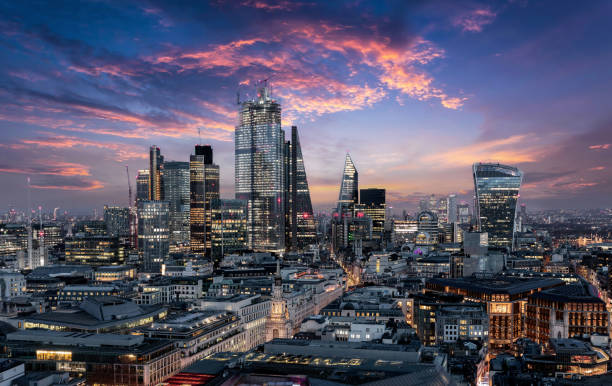 The UK Valuation Discount
What is behind this gap? Lamont insists that this gap may be due partially to the United Kingdom's past success at "attracting overseas companies to list in London", mainly in the energy and materials sectors. Since these firms are already primarily based outside of the United Kingdom, they are highly likely to appeal to multinationals.
But, a major issue might be the fact that UK-listed firms appear cheap compared to peers that are listed in other countries. The London-listed discount, which is mostly pushed by the post-Brexit shunning of the UK by global fund managers, might look like a lucrative opportunity for smart investors.
That may be bad news in the long term for the economy, according to Lamont. In case the city comes to be viewed as having "an inability to nurture companies to sufficient scale", then few companies will list.
Given the finance sector's importance in terms of tax revenue to the United Kingdom that would be bad news. However, as far as individual investors go, the best response is "if you can't beat 'em, join 'em". Eventually, in case the UK now trades at an irrational discount, the investors in a functioning free global market mainly have to take advantage of that.
Interestingly, the rewards so far have been quite appealing. The median takeover target in this study showed 38% in the period before delisting, beating its sector by around 25%. In general, it seems to be just another great reason to put some of the equity portions of your portfolio into the large UK stocks.