The members of America's crypto community strive to teach financial literacy by discussing Bitcoin at various local meetups and neighborhood corner classes. Bitcoin is gradually becoming one of the largest buzzwords in the world.
Data acquired from a July 2021 survey conducted by Exploding Topics, an analysis firm, discovered that nearly 1,700 American adults, or 89% of the participants, had already heard of Bitcoin. A recent survey from the crypto platform Paxful also found that nearly 95% of women out of 1,555 females polled in the United States knew something about Bitcoin.
While Bitcoin's presence is already notable, there still appears to be some lack of understanding about Bitcoin and crypto. For example, Paxful's survey discovered that 43% of the women polled in the US want to learn a lot about Bitcoin, although 95% of these people know that BTC exists.
Furthermore, the underprivileged communities and minorities have expressed lots of interest in learning about Bitcoin and other cryptos as digital assets continue gaining popularity.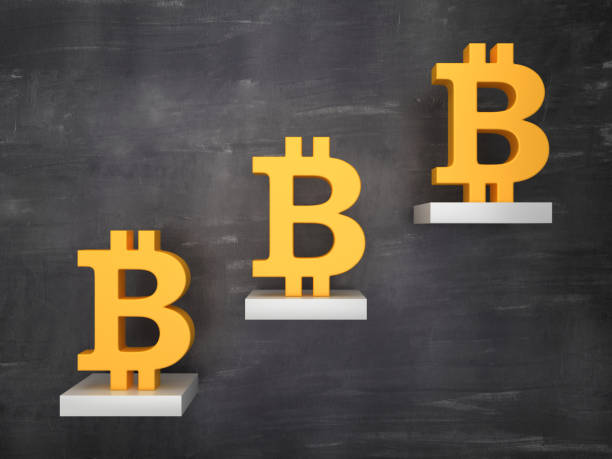 Bitcoin In The Low-Income American Communities
Grassroots initiatives are launching everywhere in the United States targeting the disenfranchised communities to bring crypto education to those people who need it the most.
For instance, the CEO of Crypto Blockchain Plug, Najah Roberts, said that she will soon be traveling to 41 cities throughout the US to assist the disenfranchised communities to understand the importance of Bitcoin. Crypto Blockchain Plug is a Black-owned cryptocurrency education center based in Inglewood, California. She stated:
"From May 29 to July 13, my team and I will be going to different cities in the U.S. to help people download digital wallets, along with educating them on why Bitcoin is critically important to the black and brown community. We will be in some of the poorest cities in America, all within a 45-day time period."
Referred to as "The Digital Financial Revolution Tour," Roberts said that it will be the second year she will travel across the nation with a team of crypto experts to promote Bitcoin education. She stated:
"We previously reached about 2,000 people last year, which was incredible given that the world was still coming out of the COVID-19 pandemic."
Taking into consideration the project's past success, Roberts thinks that this year's tour will produce some incredible and phenomenal results:
"We are going to be holding 'corner classes,' meaning we will set up shop on different corners in the middle of inner cities. Most of the people who stop by will most likely be unfamiliar with Bitcoin, while some may be familiar with it but want to learn more. My personal goal is to give everyone $10 worth of BTC just for registering."
Roberts explained that the second Digital Financial Revolution Tour will start in California in cities like Oakland and Los Angeles, and will then move to Arizona, Las Vegas, and New Mexico.
"We plan to go to the poorest places first, like Lake Charles in Baltimore. We picked the most disenfranchised, unbanked and underbanked areas to get folks educated."
Instead of hosting corner classes outside the neutral locations like a local church, for example, Roberts explained that many groups will congregate in front of beauty shops and neighborhood storefronts.
"I try to be objective about locations so everyone feels comfortable to come out and learn."
While the idea of traveling across 41 cities in the United States within 45 days may sound difficult, Roberts said that the largest challenge this year is to help people in the low-income communities understand why they need Bitcoin:
"We have to meet people where they are, even if that means going to housing projects or neighborhoods where politicians never even visit. Our goal is to not only get people to understand Bitcoin but also to change the way they think about money. This is about financial literacy and understanding how money works."
Roberts is not the only one who wants to bring financial literacy to the general public. Bitcoin analyst Tony Tate said that nobody ever talked about money when he was growing up as a result of community values. He stated:
"No one ever talked about politics, religion or money where I came from."
Yet, Tate said that education has been a priority for him, which is the reason why he thinks that educating disenfranchised communities will make it considerably easy for people to understand the potentials that come with crypto:
"People should be afraid of fiat money because it's not backed by anything. Blockchain, however, is backed by proof-of-work or proof-of-stake mechanisms, so getting this education in the hands of people who don't have a lot makes it easier for them to understand."
To accomplish all that, Tate recently unveiled Litchain, which is a bitcoin educational initiative that is expected to spur economic growth in Gaffney, South Carolina. He explained:
"We opened the doors of the first Black-owned Bitcoin data center in Gaffney. The 20 modular data centers will house Bitcoin mining computers and create jobs that pay $60,000 or more."
The Litchain Corporation's new data center is among Tate's first three mining centers in the United States. He stated that the firm strives to open 144 more across the nation:
"All the time, we hear about mining companies opening their doors somewhere, but we never see the faces behind them. It's very important that I open a BTC mining center in a community where people can associate a name and face with cryptocurrency adoption. This will make mass adoption happen faster."
Apart from the Litchain data center, Tate stated that he would be launching a 5-year crypto education initiative on crypto literacy:
"This project will provide courses in crypto education to minorities interested in learning about crypto assets. Education materials and outreach efforts will explain how crypto assets work and how they differ from traditional payment formats to illustrate how crypto could offer benefits to blacks and minorities that have been historically discriminated against by traditional banks."
Based on the statement by Tate, the initiative will feature a grassroots campaign, online courses and digital advertising offered by LitU, Tate's online university that will comprise several pop-up community classes in Washington D.C., Houston, Chicago, Philadelphia, New York, Cleveland, Charlotte, Atlanta, Detroit, and Charleston.
Tate hopes that the initiatives will inspire many others to look at Bitcoin as an enhanced financial inclusion network and a major step in closing the racial wealth gap in the US. He added:
"Everyone has to wrap their minds around crypto before the world wraps their arms around it."
While both Tate and Roberts are launching major scale initiatives, crypto influencer and YouTuber Wendy O said during NFT LA that she might soon launch a local grassroots initiative in Los Angeles to teach youth between seven and seventeen about Bitcoin, crypto, and nonfungible tokens (NFTs).
Wendy O said that she will partner with the Los Angeles based Self-Care Lab Boxing and Fitness Club to host monthly meet-ups to educate child youths and children about blockchain and crypto ecosystems:
"In reality, anyone can participate in crypto. For instance, I come from an underprivileged neighborhood in Los Angeles, which is why it's important for me to include everyone in this initiative. I've hosted dozens of meetups in LA County since 2018 to create a place for people to learn about crypto without having to pay thousands of dollars for a conference ticket or be shilled coins, or even Bitcoin for that matter."
Just like Tate and Roberts, Wendy O wants to use crypto education as a means of promoting personal finance. She stated:
"Financial literacy isn't taught in schools, unfortunately. But, when individuals learn how money works, they are able to change their spending habits and even break away from generational curses."
Wendy O explained that when she first learned about Bitcoin in 2011 and managed to better understand fiat money and inflation.
"I think these kids will be able to take this information and retrain their minds to do things differently than previous generations."
Launching Grassroots Initiatives
While it is mainly notable that grassroots initiatives are getting launched by members of the crypto sector, it is quite important to recognize the challenges that might arise along the way.
For example, Roberts said that 2021's Digital Financial Revolution Tour was fully self-funded, noting that she hopes to secure some sponsors later this year.
"We are in the process of speaking with the hardware wallet provider Ledger, as we aim to give everyone physical wallets and show them how to store their seed phrases."
Wendy O also wants to partner with a crypto wallet provider or an exchange to guarantee that food and drinks for her monthly meetups can be covered. She stated:
"I would like to give $25 worth of BTC to everyone who attends."
Irrespective of these sponsorships, Wendy O and Roberts are optimistic that their projects will teach the people in need about financial literacy just by explaining how crypto and Bitcoin work.
Grassroots initiatives that are sponsored by crypto firms have proven to be quite successful due to the added assistance. For instance, GoodDollar, which is a nonprofit protocol for financial education and extensive inclusion in Web3, unveiled an ambassador program in early 2021 to enable its 350,000 community members to distribute free cryptocurrency universal basic income to anybody who has access to a cell phone and a dependable internet connection.
Community leader at GoodDollar, Jessica Salama, said that individual GoodDollar ambassadors are making some headway in spreading the word about crypto by showing others the way to use and access different digital currencies available in the market.
She stated that GoodDollar ambassador Etugbo Obokparo Stephen in Nigeria hosted local meetups at his university to enable other students to open their first digital wallets and start learning crypto, Web3, and blockchain fundamentals. Salama stated:
"His initial gathering was the first blockchain conference ever held in his locality."
To promote Crypto Education @gooddollarorg and I helped a student in Nigeria to get a new smartphone to study and start his Crypto journey. It's my desire to do more. I was suppose to go around Schools early this month to further do Crypto Education… pic.twitter.com/dXAkgTU86J

— StevE (@StevE78846497) April 7, 2022
Stephen concluded:
"I've always communicated with people on social media, but when I joined GoodDollar's ambassador program, I was able to bring more people into crypto because they supported my initiative financially and with words of encouragement."