The adoption and acceptance of cryptos in many nations keep growing as days go by. Apart from El Salvador, Argentina is also known for its citizens' support of crypto assets and blockchain. Notably, the decentralized feature of crypto is one of the reasons why most Argentinians love digital assets.
The country appears to be gradually embracing crypto technology. It is also a way for the people to get free from the highly controlled currency of the Argentinian peso, as highlighted by several media sources. They believe that crypto is less likely to be hit by any constraints or inflation that affects the centralized fiat currencies.
Jerónimo Ferrer, a Bitcoin enthusiast reacted:
"When you have restrictions, you need tools for freedom. I trust more mathematics and software than I trust politicians. I think that Bitcoin for Argentinians should be a no-brainer."
One of the notable characteristics of crypto assets that have attracted Argentinians is its ability to avoid inflation. It is not a wonder that inflation is significantly high in the country, and people are now seeking ways to survive through the extremely high cost of living that rises every year.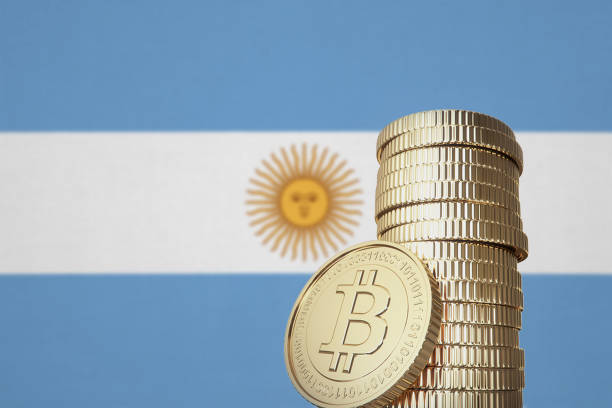 Moreover, Bitcoin and other cryptos feature a mining ecosystem where the miners can earn crypto in the comfort of their homes, which proved quite helpful during the pandemic. All these things are some of the benefits that come with using and investing in cryptos.
The nascent space also has DeFi that lets its users earn while they are just staking their tokens. Furthermore, the users can indulge themselves in the NFT and metaverse spaces, technologies of the industry that are trending currently.
Nevertheless, the crypto-verse is also prone to lots of volatility and wild market swings. It might also be abused in cases where it is not managed well. Thus, it is up to the investors how they choose to handle their crypto assets.
At the time of publication, the entire crypto market capitalization is nearly $2 trillion, with Bitcoin being at the top trading at more than $40,000 per token.