In recent weeks, the Global Bond markets have seen a continued drop since the United States Federal Reserve hiked rates amid the increasing inflation.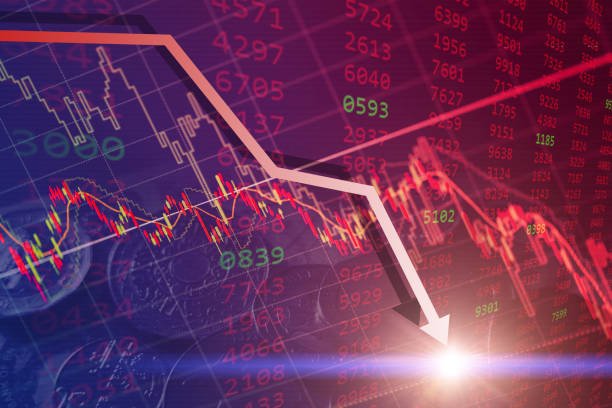 The value of global bonds has plunged by $745 Billion this week resulting in a total loss from the all-time high of $4.8 trillion, according to Holger Zschaepitz.
Global bond markets have lost 11% since January 2021, according to Bloomberg Global Aggregate Index. This loss has been described as the largest since 1990. It exceeded the 10.8% drop during 2008's financial crisis. The current fall of nearly $2.6 trillion is compared to the $2 trillion loss in 2008.
Bloomberg said that there were various signs of easing the severe selloff this mid-week but increasing inflation affecting the world over worries like higher financing costs. Investors are now losing their interest in holding safe government bonds.
The bonds have suffered a lot due to the central banks tightening their policy to mitigate the growing inflation rate. In the meantime, last week the Federal Reserve lifted interest rates by 25 points. Jerome Powell has warned the general market by stating that they are ready to increase them by 0.5% if needed.
Furthermore, the yield on 10-year Treasuries also slipped by two points to 2.36% on March 23. It managed to rise to its peak since 2019, as reported by Bloomberg.
Can Crypto Take Advantage?
Huge market losses are mostly bad news for all markets but might be a piece of good news for the crypto sector. The global crypto market cap currently stands at around $2 trillion compared to the global bonds valuation.
The global crypto market managed to reach a $3 trillion market cap in 2021. But since then, it has adopted a downward ride. Reasons behind this plunge in the markets might be many but currently, the digital asset market is on an upward trend.
Cryptos have got recognition from many nations while most of the largest brands and banking institutions have now declared their plans to get into the nascent industry. Nevertheless, it would be quite interesting to see that in case the money is withdrawn from the bonds, it might eventually find its way into the crypto sector.