The United States Patent and Trademark Office (USPTO) has successfully approved a virtual-world simulator patent of the multinational entertainment giant Disney.
According to a January 10 official site publication, the multinational entertainment giant obtained a patent for a theme park Metaverse, during the last week of December 2021.
The new patent will allow Disney to create more personalized interactive attractions for theme park visitors. The new tech will also facilitate headset-free augmented reality (AR) attractions at Disney theme parks.
Moreover, the tech will track visitors using their mobile phones and generate personalized 3D effects onto nearby physical spaces, walls, and other objects within the park.
Disney originally applied for the new patent with the United States Patent and Trademark Office in July 2021 but it was approved on December 28, 2021.
For years now, many people have imagined Metaverse as an existing technology on the internet, accessed using virtual reality (VR) or AR headsets only. But interestingly, the new technology proposed by Disney will bring the Metaverse to the physical world.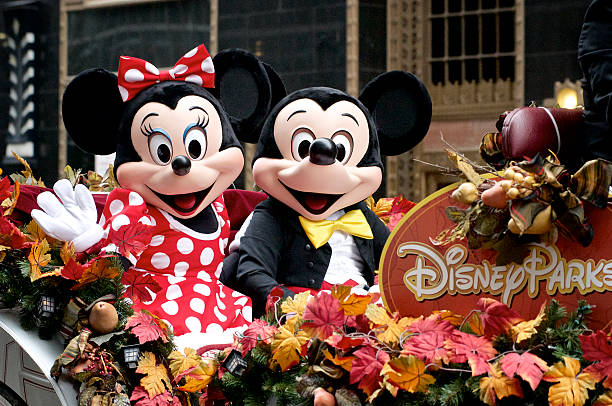 On several occasions, Disney has shown interest in incorporating the Metaverse. In November 2021, during the fourth-quarter earnings call, Bob Chapek, the CEO of Disney, hinted that his firm was preparing to blend physical and digital assets in the Metaverse, stating:
 "We'll be able to connect the physical and digital worlds even more closely, allowing for storytelling, without boundaries in our own Disney Metaverse."
In November 2021, Tilak Mandadi, a chief strategy officer (CSO) at Disney, also hinted about the blending of the digital and physical world in a LinkedIn article. At the time, He noted:
 "As we look to the future, connected park experiences that transcend the physical and digital barrier and unlock new layers of storytelling are the exciting focus of ours."

"These experiences are perennial, and the guest engagement is inside and outside the parks. They are unique to you but are also social and connected. They are constantly changing, so there is always something new to discover."
Although Disney, in a past interview with LA Times, denied imminent plans to use the simulator soon, the recently-approved patent now shows Mandadi's vision for the "Theme Park Metaverse."
Disney currently has 12 official theme resorts around the globe, including the United States, Paris, Hong Kong, Japan, and China, among others.
Remarkably, in 2021, Disney generated total revenue of around $17 billion amid the Covid-19 pandemic from its parks, experiences, and product segments despite global lockdowns and economic turmoil.