Santo Blockchain's plans in the Latin America region comprise 300 Bitcoin ATMs, a layer-2 wallet, and a Bitcoin debit card. Today, Panama is doing its best to ensure that it keeps up with El Salvador's Bitcoinization with the installation of 50 Bitcoin (BTC) ATMs in 2022. With the help of Santo Blockchain, 50 of the planned 300 ATMs will start shipping to Latin America in early 2022.
A vertically integrated crypto and blockchain firm with offices in Panama City and Saigon, Vietnam, Santo Blockchain will invest up to $1 million into Latin America in general as part of its 300 Bitcoin ATMs plan.
Santo Blockchain confirmed that Panama would be the first nation to benefit from its newly acquired Bitcoin ATMs, while Costa Rica and Colombian are next in line. Panama has now become a growing crypto-friendly jurisdiction. In September 2021, a new bill was created to recognize bitcoin as an alternative payment method, probably enabling greater freedoms in Panama when using cryptocurrency.
Frank Yglesias, Santo Blockchain CEO, goes by the moniker "Crypto Hemingway." He serves as a crypto advisor to the Panamanian congressman Alejandro Castillero. Furthermore, he oversees regulations about the new laws. While commenting on the 300 ATM deal, Yglesias stated:
"Santo is on a journey to help bring a new wave of crypto banking, investment and commerce to over 400,000,000 people in Latin America that are unbanked or unbankable, including 10% to 15% of the Hispanics in the United States that also are unbankable."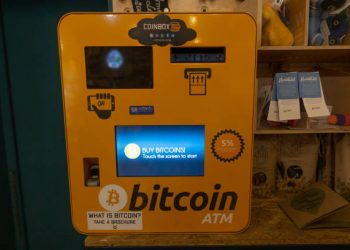 As part of that plan, Latin Americans using ATMs can acquire small amounts of bitcoin using cash. The Santo business model integrates the ATMs to a layer-two BTC wallet that is built by the firm and eventually a Santo debit card-rolled out in the third quarter of 2022.
During the firm's year-end podcast, Yglesias explained that Panama is the first Latin American nation since it is the gateway to the Americas subject to trade and logistics, finance, and economic stability. Notably, Panama is the "stepping stone" to the wider Latin American Bitcoin adoption.
This news is welcome to a continent that is lagging in a physical Bitcoin network. LATAM has a lot of catching up to do to keep up with North America's 5,000 Bitcoin ATMs. To compound this matter, in October 2021, Walmart piloted 200 Bitcoin ATMs as part of its plan to eventually set up 8,000 nationwide.
Based on CoinATMRadar figures, a Bitcoin ATM tracking website, North America is home to 94.8% of worldwide BTC ATMs with LatAm holding a mere 0.2%. As expected, El Salvador leads the Latin America region with 205 ATM locations.
With Santo's aim of installing 50 new ATMs in 2022, 73 physical BTC locations will be operational in Panama, putting them just below the UK in the world rankings.