Elektra, one of the largest supermarket chains in Mexico, has now allowed its customers to pay their shopping bills using Bitcoin. The supermarket confirmed a successful partnership with Bitpay, a crypto fintech firm, to facilitate Bitcoin payments to settle shopping bills.
Surprisingly, this news appeared the same day Nexon, the South Korean video game publisher, also confirmed Bitcoin payments to settle the purchase of in-game items after a similar partnership with Bitpay.
According to Elektra, customers will enjoy a 20% discount on shopping this festive season once they use Bitcoin payments. Notably, Elektra is the first huge company to accept Bitcoin as payment. However, the shopping promotion is valid until the end of December 2021.
Because digital assets are volatile, the retail chain assured customers that any return or cancellation made after settling BTC payment would be refundable in Mexican pesos for the same amount paid for the initial transaction.
Nonetheless, Elektra warned about the risk associated with digital assets, insisting that it would not be held accountable for any losses, scams, or general mismanagement:
"The user accepts and recognizes that the access, use, and security of his wallet is the sole responsibility of the user and at no time is Elektra, nor will be responsible for the access, use, and security of the user's wallet."
Launched in 1950, the supermarket chain has more than 1,100 outlets in Mexico. Furthermore, it has more extensions in bordering countries, including the United States, Guatemala, Peru, Panama, and El Salvador.
Interestingly, Ricardo Salinas Pliego, a Bitcoin proponent renowned for his support of digital assets, is the owner of Elektra stores. Salinas Pliego has repeatedly expressed support towards the crypto sector several times.
A few weeks ago, he urged all investors to embrace the Bitcoin (BTC) ecosystem as soon as possible. Salinas Pliego, also known as Mexico's third-richest person, previously described Bitcoin as the "new digital gold."
Nexon Follows Suit
Nexon is another major firm that now accepts Bitcoin payments for gaming items after a successful partnership with Bitpay. The new partnership will enable players to buy favorite games like MapleStory, KartRider, Mabinogi, Vindictus, and V4 using Bitcoin and other 11 digital assets.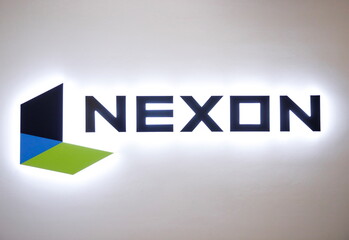 Other digital assets include Bitcoin Cash, Wrapped Bitcoin, Ether, Dogecoin, Paxos Standard, Binance Coin, Litecoin, Dai, Gemini Dollar, and USD Coin.
According to Nexon, crypto development was gaining a lot of interest from players who mentioned recently:
 "Nexon listens closely to feedback from our players, including the many who have requested we include cryptocurrencies as a form of in-game payment. Effective immediately, we are pleased to offer this innovative payment feature for our players."
Nevertheless, this is not the first time Nexon has joined the crypto space. In April 2021, the South Korean-Japanese giant purchased 1,717 Bitcoin worth $100 million at the current prices.