BitPay is the biggest Bitcoin and crypto payment services provider in the world. On December 10, 2021, the company confirmed that due to massive demand, merchants can instantly accept Shiba Inu (SHIB) for payments, and consumers can acquire, store, and swap their SHIB in the BitPay Wallet app.
Although it began as a meme, the massive SHIB Army and the response from AMC and Newegg moved SHIB to the top of the list of the coins that they needed to add. The growing popularity puts SHIB in the top #15 since tracking from zero in May by market cap on CoinMarketCap perfectly in time for the holiday spending.
Stephen Pair, CEO of BitPay, said:
"The Shiba Inu community is passionate about its coin and serious about giving those consumers places to spend SHIB. BitPay believes that the more community involvement from coin holders supports awareness and adoption helping to move the blockchain industry to pave the way for blockchain payments to disrupt the way consumers and businesses receive and spend funds."
AMC got the SHIB community blazing when they asked if the firm should request SHIB to be added as a payment option. The always-dedicated community responded positively and advocated for its decentralization meme token. SHIB has rapidly evolved into a vibrant ecosystem where the SHIB holders can spend their funds at the merchants that have accepted BitPay or wherever a gift card can be acquired via the BitPay Wallet.
The AMC CEO, Adam Aron, shared on Twitter:
"Attention #SHIBArmy: Our friends @BitPay decided to support Shiba Inu specifically because I asked, so AMC can take Shiba Inu for online payments of movie tickets and concessions. @AMCTheatres to be the first @BitPay client to accept Shiba Inu. Timing 60-120 days. This is a WOW!"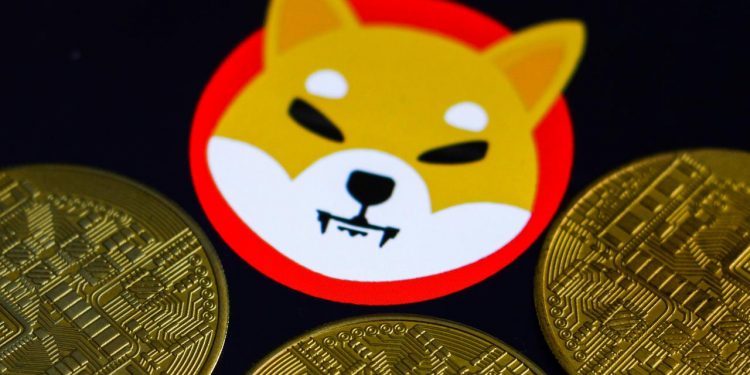 Newegg also made their news official and on a grand scale with a major digital out-of-home (DOOH) campaign that was displayed on The Reef, North America's biggest DOOH billboard. Located at the intersection of the busy I-10 and I-110 in downtown Los Angeles. Notably, The Reef is a bigger-than-life platform for Newegg to drop its latest cryptocurrency news.
The Director of Brand Marketing at Newegg, Andrew Choi, stated:
"We are always looking for ways to innovate the shopping experience on Newegg.com, and something our customers want is greater flexibility and options, including the ability to pay with a wide range of cryptocurrencies."

"Through our partnership with BitPay, we can move quickly and lead the market with flexible cryptocurrency payment options. To that end, we're excited to offer SHIB as a payment option on Newegg.com."
The ability to accept cryptocurrency always expands a merchant's sales opportunity into international markets where accepting credit cards is not possible or practical. Crypto transactions reduce high fees and increase payment transparency and efficiency.
The global market is currently huge, and combined with the market cap for crypto exceeding two trillion dollars, the market opportunity for cryptocurrency is perfect. BitPay supports businesses to accept crypto payments without needing to buy, own, or manage any cryptocurrency.
Newegg, AMC, and any BitPay merchant can accept crypto for purchases with Shiba Inu (SHIB). Other accepted payments include Ethereum (ETH), Litecoin (LTC), Wrapped Bitcoin (WBTC), Bitcoin Cash (BCH), Dogecoin (DOGE), Bitcoin (BTC), and five USD-pegged stable coins that include BUSD, DAI, GUSD, USDP, and USDC.