Caroline Crenshaw, the United States Security and Exchange Commissioner (SEC), has once again urged the DeFi projects to cooperate with the commission to find solutions for compliance with existing regulations.
This time around, the SEC commissioner has highlighted the importance of Decentralized Finance (DeFi) but warned about the danger of failing to embrace a protective regulatory framework.
Crenshaw aired her sentiments in a November 9 opinion piece dubbed "DeFi Risks, Regulations, and Opportunities," which is the first in the inaugural issue of "The International Journal of Blockchain Law."
In that article, the SEC commissioner emphasized that the DeFi community must address issues with transparency and pseudonymity while simultaneously complying with SEC rules:
 "In the brave new DeFi world, to date, there has not been broad adoption of regulatory frameworks that deliver important protections in other markets."
While explaining what she describes as a lack of transparency, Crenshaw maintained that the DeFi sector lacks market protection, which:
"contributes to a two-tier market in which professional investors and insiders reap outsized returns."
Although many DeFi projects use open-source, which records all transactions on-chain, Crenshaw argues that retail investors are somewhat disadvantaged to professional investors, who have plenty of resources to perform audits on code and more active development teams, adding:
 "It is not reasonable to build a financial system that demands investors also be sophisticated interpreters of complex code."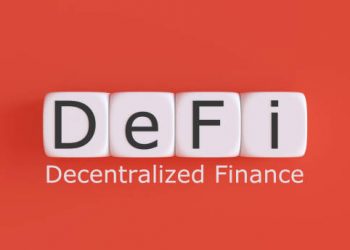 The SEC commissioner also raised concerns about how pseudonymity and market manipulation relates. Crenshaw argues that when market participants operate pseudonymously, it becomes more challenging to track and mitigate any form of manipulation.
Indeed, it is impossible to track the DeFi market through the use of bots and collusive tradings. As a result, investors become more vulnerable to massive losses since signals like trading volumes and momentum become unreliable.
In that case, Crenshaw urged DeFi projects to engage the SEC to find solutions to the current dilemma of resolving pseudonymity and comply with existing regulations.
For several years, the DeFi projects pushed for the ability to remain pseudonymous as a feature rather than a burden on participants. Nonetheless, Crenshaw does not believe most investors would prioritize it over making profits.
 "In moving to DeFi, I suspect most retail investors are not doing so because they seek greater privacy; they are seeking better returns than believe they can find from other investments."
In an October 12 speech at the SEC Speaks conference, Crenshaw maintained that the existing regulatory frameworks such as gatekeeping functions in other markets are enough to protect investors in the nascent digital asset space.
Interestingly, Crenshaw's current criticism on DeFi did not reiterate previous sentiments from Senator Elizabeth Warren and former Commodity Futures Trading Commissioner Dan Berkovitz.
However, her sentiments were less favorable than SEC Commissioner Hester Pierce's recent endorsement of safe harbor law that would grant network developers a three-year grace period to develop decentralized networks.