Andrew Bragg, a Liberal Senator for the New South Wales in Australia, has strongly condemned an act of de-banking traders over their involvement in crypto.
The Liberal Senator expressed his agitation from some Australian banks during a prepared address to the Tech Council of Australia on November 11.
"I believe many banks have been dressing up de-banking as a regulatory necessity. In fact, it is often anti-competitive behavior and far more sinister and threatening than it appears on the surface."
The act of de-banking happens when a financial institution decides to terminate banking services to a client. Many banks can freeze an account instantly or temporally suspend with very little notice.
On several occasions, crypto users have suffered de-banking, with some banks often referencing concerns around Anti Money Laundering (AML) and Counter-Terrorism Financing (CTF) compliance.
Unfortunately, some banks have even applied de-banking behavior for other commercial reasons. In this case, Senator Bragg said his Senate Committee has vital evidence with accounts terminated for:
"commercial reasons" — a practice "long been known and flagged by the ACCC [Australian Competition & Consumer Commission].In other words, they de-banked customers to protect their entrenched market position. This is not good enough."
Michaela Juric, the founder of Bitcoin Babe, is a perfect example of victims that have suffered from de-banking. While tabling her evidence before the Senate inquiry into "Australia as a Technology and Financial Center" in September this year, Juric confirmed that she was de-banked by a total of 91 banks and financial institutions throughout her seven years in crypto:
"No reasons given, no case-by-case assessments or discussions engaged, and no recourse available."
In a related report, Allan Flynn, another Australian crypto trader, recently settled his lawsuit with ANZ bank for de-banking him on October15. Although ANZ denied any liability, the bank offered him a second chance to reapply for a new account. Flynn also has a similar ongoing lawsuit with Westpac.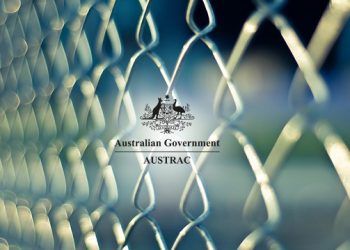 In the recent address to the Tech Council, Senator Bragg has strongly condemned the malpractice of de-banking, insisting that it "undermines Australia as a crypto hub."
"How can you be a hub if you can't get a bank account as a trader, miner, exchange, custodian, or investor? You can't."
But interestingly, things appear to take a new shape. Earlier this month, The Commonwealth Bank of Australia (CBA), one of the Australian big four, confirmed ready plans to offer crypto services through its CommBank app. CBA has become the first Australian bank to give its customers the ability to sell and buy digital assets.
Nonetheless, banks will have more challenging times to reconcile their anti-crypto position as they indulge in crypto themselves, according to Bragg.
"The position the banks have historically taken will be hard to sustain with the recent entrance of banks into the crypto world. I will ensure it is not an opportunity for the banks to be hypocrites."

"I believe it would be hypocritical to allow and encourage customers to use crypto in the app and then de-bank other customers for doing the same. I am pleased to see banks getting on board with cryptocurrency".
The Australian crypto transformative journey reportedly started after The Senate Committee published Crypto Report on October 20. The report made twelve significant recommendations that intended to solve long-existing issues in the crypto sector, including the Australian government to develop a "clear process for businesses that have been de-banked."
Later on October 29, the Australian Transaction Reports and Analysis Centre (AUSTRAC) released a statement that strongly criticized the de-banking act:
"The effect of de-banking of legitimate and lawful financial services businesses can increase the risks of money laundering and terrorism financing and negatively impacts Australia's economy."