OpenSea, a popular decentralized marketplace for buying and selling non-fungible tokens (NFTs), has ranked as the leading NFT marketplace in both user dominance and the number of trades.
According to Dapp Radar, an NFT data aggregator firm, the pioneering NFT marketplace has hosted more than $10.3 billion worth of transactions since it went live in December 2017.
Remarkably, OpenSea now becomes the first-ever non-fungible token marketplace to process 11-figures (over $10B) worth of NFT trades.
Since the start of this year, the champion NFT platform has recorded exponential growth that left the platform processing over $2.5 billion worth of trade in the first half of 2021.
From the beginning of this month, OpenSea has successfully processed roughly $400 million worth of trades and an aggregate of $1.8 billion in the past 30 days.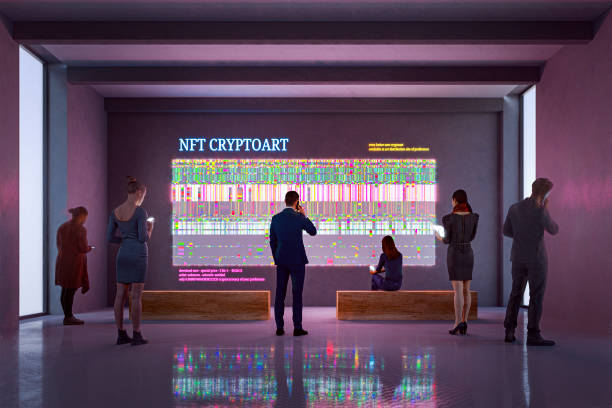 Axie Infinity, the rival NFT gaming platform, ranked the second-hottest NFT platform by lifetime volume. In this case, the gaming platform has successfully facilitated more than $3 billion worth of NFT transactions since March 2018.
Although OpenSea outperformed Axie Infinity by settlement value, more than one million users transacted on Axie compared to OpenSea that recorded 637,000 users.
Nonetheless, while half of Axie users remained active in the past month, almost two-thirds of OpenSea's participants were also active over the same period.
In a relatively short contrast, Axie Infinity has slightly outperformed OpenSea in trading volumes, at 13 million and 11.4 million, respectively.
Dapp Radar analysis ranked Larva Labs' Cryptopunks NFT marketplace as the third-largest trading platform. The trading platform successfully facilitated roughly $1.59 billion worth of transactions from just 5,236 participants since it went live in June 2017.
The NBA Top Shot, a flow-based basketball NFT marketplace, secured the fourth position with $726 million worth of transactions from nearly half a million users since June 2021. The Solana-based Solanart closed the top five positions with $519.2 million settled among 134,544 users since July of this year.
It is worth noting that the OpenSea marketplace primarily uses the Ethereum blockchain, which currently dominates 97% of the NFT market. In that context, the secondary sales on the Ethereum blockchain surpassed $2.2 billion in October 2021.
Although OpenSea has garnered remarkable dominance in the NFT sector, an increasing terrifying number of NFT investors are shifting attention to other rival blockchains that tease with significantly lower transaction fees than Ethereum.
At the start of October, roughly 33% of NFT traders used Flow to trade non-fungibles, while 25% had speculated to use the WAX network.