The total number of digital yuan accounts in China has surged by nearly seven times since the end of June this year. Digital yuan wallets increased to reach 140 million according to a PBoC official.
According to data analysis, up to 10 million of these wallets are corporate accounts. Transactions in e-CNY surpassed 62 billion yuan, which translates to $9.7 billion.
While speaking about developing a digital version of a national currency, China's efforts are now among the most advanced worldwide. In recent months, the most-populated country has unveiled many campaigns that aim to popularize the e-yuan among the locals.
After all these significant developments, one top official working at the People's Bank of China informed that the total number of people who have opened digital yuan wallets surpassed 140 million. This number is equal to around 10% of China's local population.
These accounts were almost seven times less in June when they stood at around 24 million. Digital yuan transactions have also increased considerably from around $5.4 billion four months ago to top $9.7 billion currently.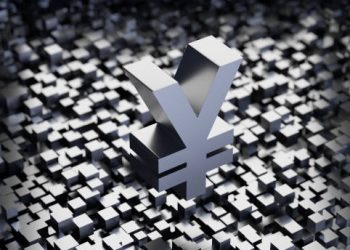 Nonetheless, it is still pointing out that one person is allowed to open multiple accounts because the only requirement they provide to the platform is a phone number. Since the digital yuan payment transaction strategy is relatively new, it can be used for criminal activities.
In that context, another report states that the Xinmi Police arrested 11 gang members. The police cracked down on the nation's first use of digital yuan in various money-laundering operations. Criminals have allegedly acted on behalf of an overseas fraud group that is hiding in Cambodia.
USA-China Controversy About The Digital Yuan
The coming Winter Olympic Games in Beijing in 2022, and mostly China's intention to enable the athletes and foreigners to use its CBDC, heated up the growing tension between China and the United States.
Republican Senators Marsha Blackburn, Cynthia Lummis, and Roger Wicker urged the United States Olympic Committee to prohibit American sports personnel from using the digital yuan in the event citing spying worries.
China's Foreign Ministry responded quickly to the verbal attack by telling all the Americans that will participate in the winter games to "abide by the spirit". They told the athletes to stop making trouble out of the digital yuan. The Chinese officials went on to say that the United States is not aware of what the digital currency is all about:
"We suggest they figure out what a digital currency is. The US politicians should abide by the spirit stipulated in the Olympic Charter, stop making sports a political matter, and stop making troubles out of the digital currency in China."