The Commonwealth Bank of Australia (CBA) has announced plans to offer crypto trading services for the 6.5 million active users of its CommBank app.
In a November 3 announcement, the CBA confirmed plans to launch crypto trading services soon for its 6.5 million users.
Upon success, the Australian banking giant will become the first bank to offer crypto trading, with Blockchain Australia asserting that it is inevitable that other "big four" banks will soon follow suit.
Other major banks anticipated to follow the footprints of CBA include the National Australia Bank (NBA), Australian and New Zealand Banking Group (ANZ), and Westpac Bank.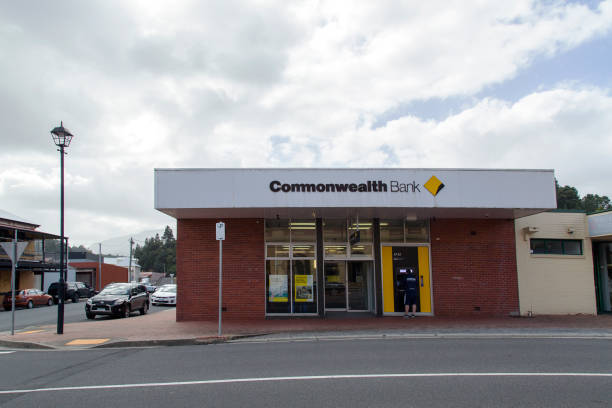 As part of its preparation, the Commonwealth Bank of Australia has successfully partnered with Gemini, one of the largest global crypto exchanges, and Chainalysis, a blockchain analysis firm, to satisfactorily offer crypto services. The Australian bank also announced that it will launch a pilot program with limited customers in the coming weeks before officially rolling out full services in the first quarter of 2022.
The CBA will support the first ten digital assets in its banking app, with Bitcoin (BTC), Ether (ETH), Bitcoin Cash (BCH), and Litecoin(LTC), to name a few at this stage.
While commenting about the crypto development, Steve Vallas, CEO of Blockchain Australia, described the move as "extraordinarily important," as the big four Australian banks "underpin our national and international reputation as the destination of a financial service, adding:
 "The confidence that this provides local digital asset sector participants will be dwarfed by the impact that this signal sends around the world that Australia should be a destination for cryptocurrency and digital asset adoption."
The top executive strongly thinks that the rapid growth and massive adoption of digital assets have "shifted the risk of maintaining a wait-and-see approach" in big banks. Vallas maintains that it is just a matter of time before the other major Australian banks start their crypto services, explaining:
 "It is inevitable that the other banks will follow suit. Clarity in local regulatory landscape is emerging with issues such as licensing being tackled head-on by industry and by governments. That impediment to action and participation are being removed."
Caroline Bowler, the CEO of local crypto exchange BTC Markets, reiterates Vallas' sentiments, noting that
"With regulation, in the offing and the largest bank in the country allowing it, the floodgates are now open for more appetite from traditional finance. CBA's move is exciting and inevitable. It's yet another 'red-letter day' for crypto, and it is as though Australia has suddenly put the lead foot down. We have been touted as playing catch up all this while, but now we're moving into a leadership position globally with our largest bank."
Dave Abner, the global head of business development at Gemini, has taken this opportunity to express his gratitude for working with the CBA to establish the world-leading crypto services, stating:
"The exponential growth of digital assets internationally, coupled with Gemini's institutional-grade security and proactive regulatory approach, positions this partnership to set a new standard for banks and financial platforms in Australia and across the globe."
Nonetheless, not everyone got impressed by the CBA partnership, with Adrian Przelozny, CEO of Australian crypto exchange Independent Reserve, using this opportunity to slam the Commonwealth Bank, arguing:
"It's disappointing that CBA went with an overseas player and didn't engage with local players at all. We will be reaching out to the other Australian banks now."
Crypto Landscape In Australia Seems Changing
On October 15, Allan Flynn, a Canberra-based Bitcoin (BTC) trader, successfully settled his complaint at the ACT Civil and Administrative Tribunal against ANZ for allegedly de-banking him in 2018 and 2019 for his involvement in crypto as a Digital Currency Exchange employee.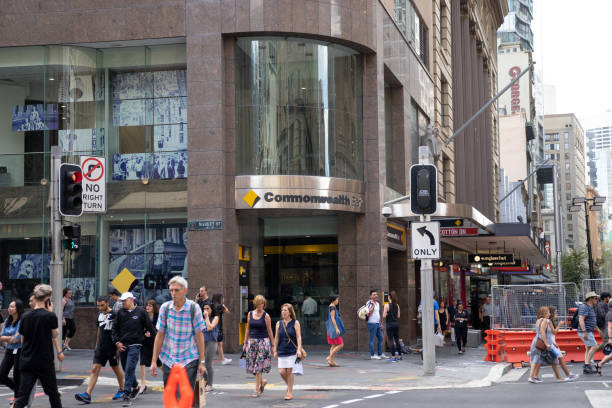 Although the ANZ bank refuted strongly those de-banking claims, the bank has recently offered him a second chance to reapply for a new bank account. The bank defended its past action, suggesting that it is now more open to crypto than it was two or three years ago. Also, Flynn has a pending lawsuit with Westpac Bank.
While airing his sentiments on crypto developments so far, the crypto trader asserted that the crypto landscape is rapidly changing:
"There are a lot of things suddenly happening in the Australian Bitcoin space; you have the Senate inquiry, ANZ's acknowledgment of a legit human rights question to be answered in my complaint, AUSTRAC's extraordinary statement on de-banking last Friday, and now CBA's digital currency plans being unveiled. I'm just here arguing my lawful human rights and hoping it makes a difference."