On September 30, Boohoo Group PLC's shares slumped as the online retailer not only warned that Covid-19 is still hitting consumer demand, but it also cautioned on rising costs as inflationary pressures accelerate.
On Thursday morning in London, Boohoo's shares were 9.1% lower at 232.60 pence but the stock was down as much as 17% earlier.
Despite revenue climbing as sales reaped the rewards of market share gains in the US and UK, profit in the six months to the end of August dropped by almost two-thirds.
During the period, revenue rose 20% year-on-year to GBP 975.9 million from GBP 816.5 million. In contrast to two years earlier, before the onset of the pandemic, the fast-fashion firm's revenue was up 73% from GBP 564.9 million.
Soaring demand for the likes of Boohoo and peer ASOS PLC was prompted by the spread of Covid-19 which meant bricks and mortar retailers across the globe were forced to close their estate due to lockdown measures.
The company said that its market share in the UK and US have doubled "over the last two years".
However, rising costs have hit profits. Pretax profit fell 64% to GBP 24.6 million, from GBP 68.1 million a year earlier. Even as lockdown measures have eased, Boohoo has also faced increased competition from the high street recently. Boohoo explained:
"Performance in the second quarter was impacted by the UK returns rates returning to pre-pandemic levels, physical stores reopening, consumer uncertainty in markets that we operate in resulting in the loss of key events and holidays, as well as continued Covid-19 related disruption across the group's key international markets, which has impacted international delivery timeframes."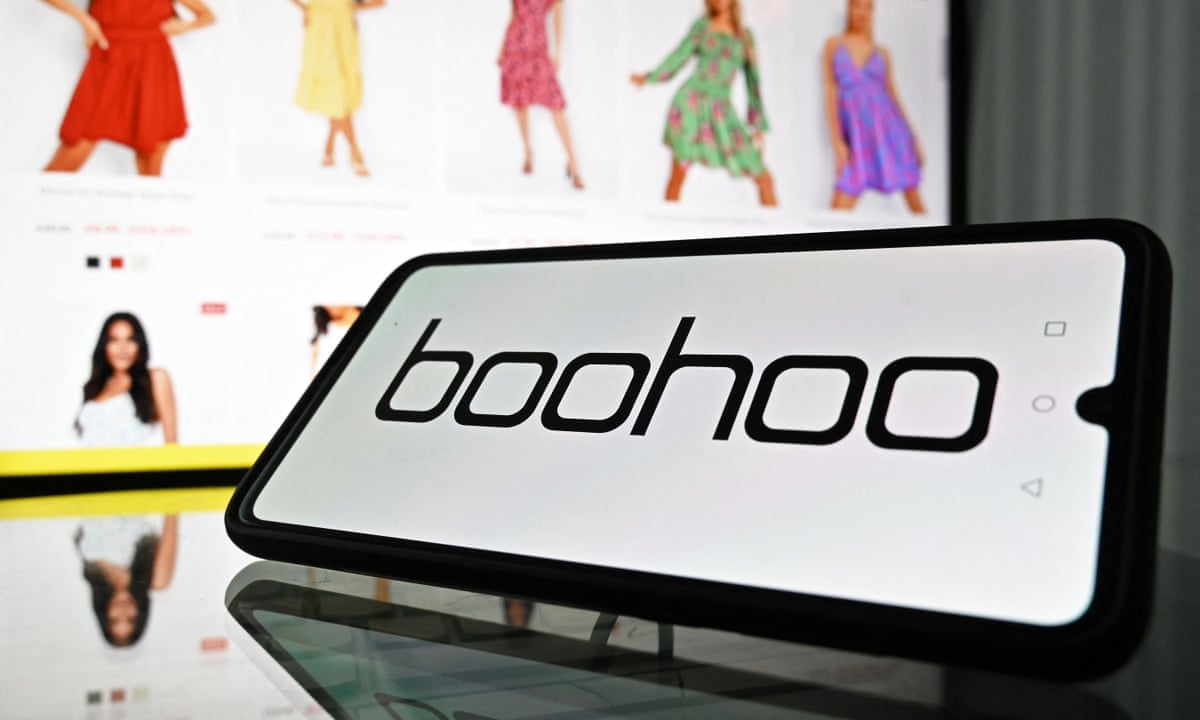 During the first half of this year, operating costs increased by a quarter to GBP 448.2 million from GBP 359.5 million a year before. Boohoo added:
"Elevated short-term cost headwinds experienced in the first half are expected to continue in H2 alongside recent freight inflation in our supply chain and wage inflation within our distribution centers."
Adjusted earnings before interest, tax, depreciation and amortization margins guidance have been lowered. The full-year adjusted Ebitda margins are expected by the Aim stock between 9.0% and 9.5%, the range lowered from 9.5% to 10% previously.
Boohoo noted that this reflects investments across technology, offices, and infrastructure.
For the first half, the adjusted Ebitda margin was 8.7%, down from 11.0% a year earlier and 10.8% from pre-pandemic times.
Up from the previous GBP 250 million forecast, capital expenditure is now expected at GBP 275 million
The expected full-year sales growth of 20% to 25% by Boohoo implies second-half sales growth of 20% to 30%, at worst, in line with the 20% growth rate from the first six months.
However, Boohoo's revenue jumped 32% annually in the first financial year, suggesting sales growth in recent weeks and months has moderated.