Altering an intelligence agency's perspective on cryptocurrency crime is the next step toward a successful crypto case investigation. While the value of cryptos has varied greatly in the past year, it has not diminished cryptocurrency's attractiveness to criminals.
Many of them are shifting their illegal activities underground and away from the view of law enforcement. Due to the public nature of most of these blockchains, the massive movement of criminals into the space should not be a major worry for the law enforcers.
By using the right tools and with excellent training, tracking the resources of crypto-enabled crime is not challenging as it might seem. Nonetheless, intelligence agencies need to have a crypto investigation plan that features the right tools to legally collect digital evidence and the well-trained personnel to investigate all these types of crimes when they arise.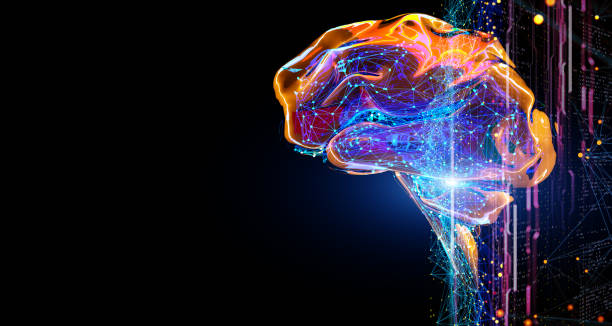 Digital Intelligence (DI) is a two-part definition, which is the data collected from the digital sources and data types, and how agencies will access, manage, and obtain insights from the data to effectively run investigations. Smartphones, computers,  and the cloud can be used.
For the authorities to investigate crypto-related security incidents, they must have proper tools and expertise to drive the investigations forward. When the investigators know what they are looking for, and have the right tools and expertise to analyze and follow the leads, crypto begins to appear less like an 'invisible' web and more like the DI operations that investigative teams are used to.
Based on a report on crypto enforcement by the US Attorney General's Cyber-Digital Task Force within the Department of Justice, crypto-related crimes fall into three categories:
Using Crypto As Proceeds Of Crimes
Bitcoin was pushed into the global media due to a series of high-profile, international crimes linked to the darknet in 2013. At the time, Bitcoin was the only known form of currency on the dark web. After many successful government seizures, anti-regulatory computer developers created Dash, Monero (XMR), Zcash (ZEC), and other privacy coins that are designed to hide the public ledger, making it quite challenging for law enforcement to track and seize digital assets.
Legal businesses normally do not use the darknet to sell services and goods. However, it does not mean that legitimate goods are not available on the darknet. Counterfeit products, stolen goods, and copied software with stolen activation keys are readily available with massive discounts.
Businesses also encounter the risk of information theft. Selling employee records, proprietary information, bank accounts, and customer records is one of the most lucrative strategies that criminals use to make money on the darknet.
In 2019, crypto intelligence company, CipherTrace, discovered that 66% of the services and products offered by the darknet vendors all through the year came from the stolen payment products of various financial institutions that were compromised. The easiest and quickest way to get these criminals is via advanced crypto trackers and analytics programs.
Money Laundering And Hiding Financial Activity
When the criminals make money via illegal activities like fraud, drug sales, weapons trafficking, or human trafficking, they require a way to change the illegal funds to make them seem legitimate. That process is known as 'money laundering.'
Due to its ease of use and pseudo-anonymity, cryptocurrency-money laundering is rapidly becoming a considerable method for moving and laundering money. Within several minutes, crypto can be transferred transnationally, changed into any other crypto, or traded for real assets.
Cryptocurrency On Crypto Crime
Some of the crypto criminals choose to focus their efforts on crypto users and exchanges. Sometime in 2018, three North Korean military hackers managed to steal and extort over $1.3 billion of fiat and crypto funds from financial companies and institutions. They were indicted in February 2021.
Assistant Attorney General John Demers stated:
"North Korea's operatives, using keyboards rather than masks and guns, are the world's leading 21st-century nation-state bank robbers."
Last year, nearly $1.5 billion was lost to fraud and misappropriation, based on CipherTrace's "2020 Cryptocurrency Crime and Anti-Money Laundering Report." Decentralized finance-related crime just continues to surge quarter over quarter.
These investigations pose a lot of challenges for the government and private businesses. Interestingly, the technology behind the cryptosystem is complex and quickly evolving. In that context, police agencies are now struggling to keep up with the latest security patches and necessary hardware to solve different cases successfully.
The use of crypto is not a trend that will fade with time in the near term because interest in cryptocurrency has increased dramatically. Law enforcement might be tracking particular crypto wallets or addresses that can result in pinpointing a suspect behind the transactions.
New developments in digital intelligence provide the investigative teams with the ability to visualize transactions and follow virtual paper trails that may uncover evidence about individuals who may commit crimes.
Training And Education Is Important
One of the primary obstacles for the authorities in dealing with cryptocurrency is perception. Crypto is new and still evolving. Hence, people think that it is complicated meaning that training and education are important. Agencies and investigators need the essential skills to enhance practices and techniques.
However, it might prove challenging for the police command staff to see the importance of crypto training since these kinds of investigations are new to law enforcement. Law enforcement agencies faced the same issue some ten years ago when command staff did not feel that cell phone investigations were necessary.
Most teams failed to investigate mobile devices since they did not have the needed tools and training to conduct proper cell phone data analysis. Currently, almost all criminal activities involve a cell phone. Soon, nearly every financial crime will feature some connection to crypto, since crypto is the inevitable future of money.
New Investigative Tools
The second tier features  investigative tools. They are physical tools that are used to collect data from devices and software that is used to analyze the collected data. To develop the best tools for cryptocurrency investigators, authorities need solutions designed around a comprehensive blockchain search engine tool that gathers a lot of data points to track crypto addresses via dark markets, exchanges, and crypto ATMs.
New solutions are entering the market to give teams the ability to surface crypto artifacts to serve as 'leads' to launch a blockchain investigation. Advancements in crypto technology have pushed the experienced criminals underground where law enforcement and regulation are nonexistent. Thus, chances of being caught are minimal.
Law enforcers need to prepare now to create a complete end-to-end investigative solution focusing on tools, knowledge, and services. Digital intelligence is critical in breaking down what went wrong and preparing for imminent incidents. It is now imperative that all DI strategies have contingencies supported by several world-class tools particularly designed for cryptocurrency.
With the increase in use and popularity of cryptos, agencies need to work toward bringing their DI expertise in-house and recruiting savvy experts. It is a two-part solution, the agencies need both the right tools and expertise to properly respond to cryptocurrency-related incidents.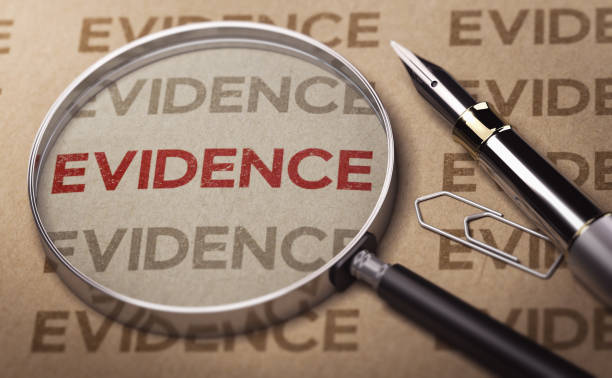 They are the building blocks for a strong DI strategy. Cryptocurrency has been traced back to different crimes, from financial fraud to drugs, wildlife to human trafficking, which makes it an integral part of DI investigations. While becoming the new form of money, the technology behind crypto will help to ease the investigative process.
Addressing the new challenges needs the evolution of law enforcement tools, training, and strategies developed around DI and data analytics. The bottom line is that cryptocurrency is here to stay, and law enforcement agencies need to take the important steps today to be ready for the surge in crypto crimes that are sure to become more widespread with the growing popularity of cryptos.
But cryptocurrency is just a tool used by criminals, as money has always been. However, it must become a tool for law enforcement agencies.