The Global Shipping Business Network (GSBN), a Hong Kong-based non-profit consortium, has successfully launched a new blockchain-based platform that could potentially track nearly one-third of shipping containers across the globe.
Founded in October 2020, GSBN emerged after eight global's national freight maritime cargo companies joined hands to build a blockchain-based platform that digitizes shipping activities such as document issuance, clearance, and logistic data storage.
In a September 9 official site publication, the GSBN confirmed the official launching of its blockchain-based tracking option to digitize the shipping process and sought out key partnerships to target the Asian market.
GSBN has successfully onboarded four technology companies to build the infrastructure needed to enable modern, efficient, and global trade:
 "As an independent consortium, it chose a best-of-breed approach to technology to ensure the infrastructure is strong, reliable, and highly scalable."
GSBN integrated Oracle firm to offer a global operating system, Azure firm for service reliability in Southeast Asia, while Ant Group and Alibaba Cloud will provide development advancement in China.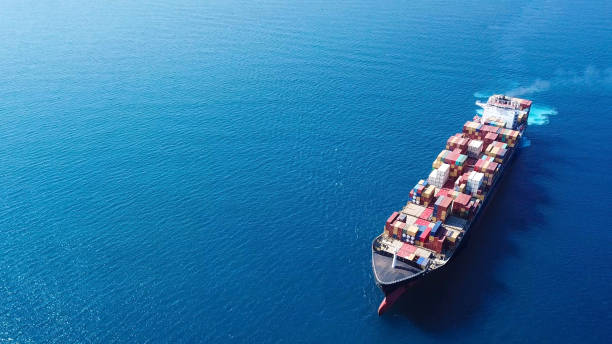 In ensuring general control of information, the new tracking option has encrypted data before being sent to the blockchain platform, with members retracted access to the data without authorization.
GSBN also insisted that blockchain technology will enable it to collaborate with "disparate and often competing market participants."
Remarkably, GSBN has satisfactorily managed to "account at least one out of three containers handed all over the world," with the new blockchain tracking option aiming to boost the shipping processes once fully utilized.
On several occasions, blockchain-based technology has been used in the maritime sector to enhance effective shipping processes, with GSBN launching its blockchain-based application in July.
The company unveiled a blockchain-based application dubbed "Cargo Release" designed to speed up processing time by removing paperwork and storing data on the blockchain.
In a related development, two of the world's largest container carriers, CMA CMG and the Mediterranean Shipping Company (MSC), announced full integration onto IBM and Maersk's TradeLens network, in October 2020.
The competing platform now offers supply chain digitizing services and integration with CMA CMG. Notably, the partnership has successfully brought nearly half of the world's ocean cargo to the TradeLens network.