Lager beer Company will 'finance heavily' in the brand between now and the end of 2021.
Heineken Ireland is working relentlessly to secure up to 10% of the stout market through Island's Edge, which will be expanded to bars and pubs across the Republic this week as a massive marketing strategy commences.
The beverage company, which so far sells Beamish and Murphy's, has developed Island's Edge as a strong brand for people who do not like heavy– or think they do not like the bold taste– and is using more recent branding than would normally be associated with this category. Paula Conlon, the marketing manager for Island's Edge, said:
"It is a conservative market and that is why we decided to enter it because we felt there is an opportunity to renew it."
The drink was soft-launched in 300 Dublin settings in July and has been stocked in grocery stores and off-licenses since last month. Miss Conlon added:
"The sales achievement has been quite intense in the first eight weeks." She is "certain" that the brand can attain at least a 10% share of Irish stout sales by attracting new customers to the division.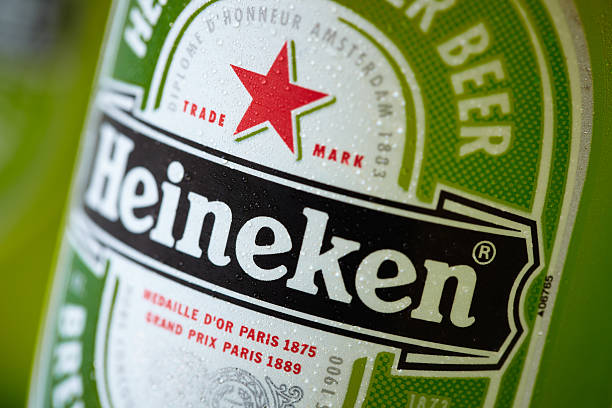 Heineken Ireland marked the official commencement in a style that has not been seen in Dublin for a while: a physical event, with speedboats ferrying dozens of guests to Poolbeg marina at the "edge" of the city on Friday evening for an evening of music, food, and drinking. Ms. Conlon mentioned:
"This brand has been ready to be brought forth for quite some time now."
The supporting television strategy–developed by the agency Havas, directed by Richard Chaney, and produced by Piranha Bar – will air on both TV and on video-on-demand until the end of 2021 as Heineken "financed heavily" in its bid to turn young drinkers to stout.
"It will be in line with what we would have done with [cider brand] Orchard Thieves."
 Market trial
The market, if it can be cracked, is enormous: strong accounts for about 30% of long-alcoholic drink (LAD) sales, which were evaluated by Nielsen to be worth about €743 million in the Republic of Ireland in 2019.
Heineken Ireland, which has employed 330 people, did "more testing than usual" to develop Island's Edge, with head brewer PJ Tierney bringing in tea to the process to moderate bitterness and raise the sense of refreshment, while a whiff of basil adds to the coolness.
Heineken's research recommends that the major obstacle to stout for non-stout drinkers is the notion that the drink is too heavy.
Its intentions for Island's Edge will be seconded by social, out-of-home, print, and geo-targeted digital marketing, with media buying arranged by Red Star, part of the Dentsu group, and the introduction event conducted by PR agency Thinkhouse and No Sleep Club.
While Heineken is "still running in a Covid world", Ms. Conlon said ahead of the outdoors launch event in the docklands, which presented a performance by Dublin rapper Nealo, that it was "thrilling to be the first brand to organize such an event".