Decentralized finance (DeFi) appears to be changing the way the industry operates by using onramps and integrations across different blockchains which makes giving to charities quite easy.
A majority of the stories that are coming out of the crypto space in the past year have focused on massive numbers flowing in and out of the budding sector. From the stablecoins surpassing $100 billion, with Circle acquiring $440 million in private investment sometime in the spring, to DeFi projects including Solana completing a $314 million fundraiser.
People seem to love to discuss the massive amounts of profits that are being made in the decentralized finance world as new all-time highs break many records across the board. What is not readily seen are the cases on how the technological innovation that powers these financial instruments can benefit various important causes and affect organizations that operate outside the bullish and bearish markets.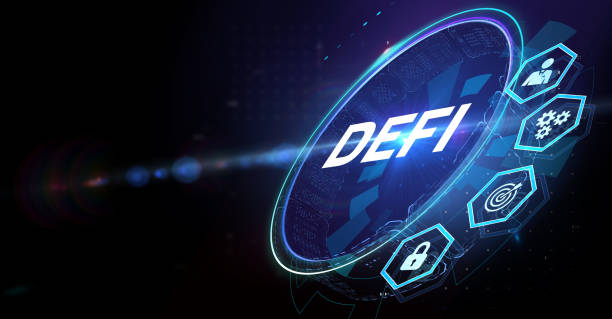 Even though blockchain technology has progressed massively in the last ten years, the remaining high entry barrier to access the new world of finance is majorly known. There is still a long way to go before the non-technology-focused organizations can participate and even benefit from the sector.
While there is a major positive movement in the cryptocurrency sector with many cryptocurrency projects donating some of their earnings to charities, or saying that they will give billions away, so far there are not many direct paths between blockchain and charities that need to benefit from the budding technology.
Charities can majorly benefit from understanding blockchain. There are many other benefits for charities to hold cryptos in their portfolios apart from the ease, transparency, and speed of transactions. Decentralized finance seems to be ready to crack open a new type of earning possibilities for charities.
Charities Can Benefit From Understanding Blockchain
Many charities globally are mainly funded by government grants and donations. Notably, charities that exist within a particular sector are all targeting the same grant money every year. That phenomenon has made fundraising very challenging, and after more than a year of pandemic-caused lockdowns, many companies lost their ability to raise funds via their yearly events and initiatives like in-person fundraising events and face-to-face donation drives.
Reports emerged that charity donations declined by 6% in 2021, recording a major loss of funds in a time when extra income was required. In general, the global coronavirus pandemic pushed the amount of giving down. On the other hand, we also experienced a 17.2% surge in online fundraising, when compared to the previous 12 months that ended June 2021.
When blockchain technology is integrated with fundraising, it opens up more ways for charities to get donations while offering transparent tools with some embedded trust in both the recipient and the donor.
One of the largest challenges that face charities is that people just do not trust that the money gets there and accomplishes what it was meant to accomplish. Earlier in 2021, the Red Cross in Australia came under fire for not showing where $90 million of the donated money was going. The Red Cross acknowledged that it might take years for all the funds to be distributed.
While these resources were appropriately managed, lack of clarity left the organization under massive scrutiny. All that caused damage to the impact-led brand's reputation. There is a major expectation currently that charities need to prove where the donations are going and send them to where it needs rapidly, especially in times of crisis.
Using blockchain for charitable donations instills trust to ensure that situations like this do not happen and that there is an entirely transparent path from donor to recipient. There is also an issue with the current donation system, with the process filled with many hurdles.
Most websites need users to fill out a form, prove their identity and then link a payment device all before they get to the actual giving page. Most of the sites have third-party fees that can result in a user donating less or not even donating altogether. All these roadblocks can push a generous user away.
Eliminating intermediaries guarantees that more money can get to where it is required most. All the donations, mostly one-time donations, need to be quick and transparent and let a user donate from an established cryptocurrency wallet.
In addition to the ease and the transparent nature of blockchain donations, getting crypto donations in stablecoins including USD Coin (USDC) and Tether (USDT) can also enable charities to offer a hedge against volatile currencies.
This is mostly important for the nations that have high inflation rates that affect communities and individuals. If a charity decides to change fiat-accepted assets or accept various crypto assets, the financial value of a donation may remain.
Blockchain And Charities
There is also a great opportunity for reducing taxable income when using cryptocurrency for the charity. For instance, in the US, crypto donations, just like stock donations, offer a more tax-efficient strategy of donating since crypto is classified as property by the Internal Revenue Service since 2014.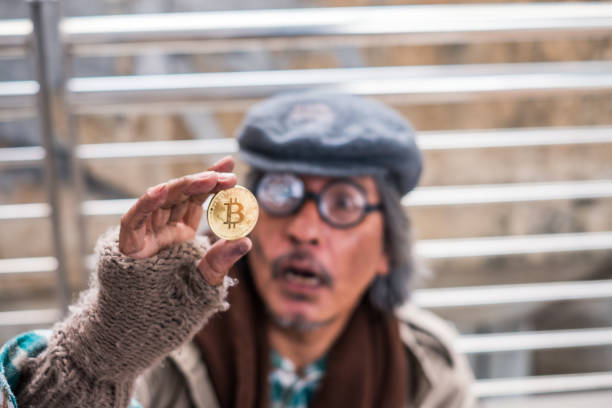 For the donors, it means that they will not be charged any capital gains tax and they will enjoy a fair market deduction. But, just a few hundred charities are set up to accept BTC as a donation.
Organizations like United Nations International Children's Emergency Fund (UNICEF) have already embraced the charitable crypto movement. They can have an office in a local region where they accept crypto donations, eliminating the need for wire and international transfer fees.
You can quickly get the funds to wherever it is needed. That is a great example of why a lot more charities need to create ways to receive crypto donations. Even when a charity does not have a crypto wallet or does not accept crypto domains, most of them are already benefiting from the money that is being made in the industry.
With the recent nonfungible token (NFT) boom, Coca-Cola released an NFT and then donated the proceeds to charity. Notably, many DeFi NFT projects donate a portion of their sales to global and national charities.
It is incredible to see institutions and organizations with big figures in the space donating money that is made in cryptocurrency. But proponents hope to see more strategies for charities to hold and accept crypto donations to realize the real value of digital assets. All that needs to happen while embodying the fair and transparent values of blockchain.
Direct Ways To Donate On The Blockchain
Cryptocurrency donations and charities have not yet been commercialized. This means that there is a massive gap that currently exists in the market for the players in the blockchain sector to take action and implement many initiatives for charities to benefit considerably from decentralized finance.
Currently, there is some level playing field for any project or blockchain to integrate with charitable causes. Additionally, charities can receive donations in Bitcoin, Ether, stablecoins, and other currencies across many chains.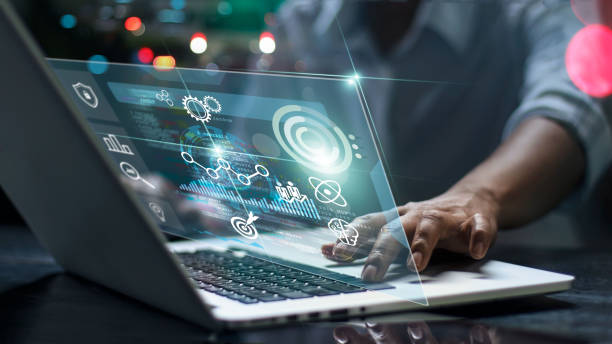 Besides donating the money that is being made in cryptocurrency to charities, decentralized finance applications also are creating direct paths to donations. With more than $150 billion already locked into DeFi, many projects are finding methods of progressing and supporting the charitable crypto movement.
The Giving block has been a notable pioneer in enabling charities to get Bitcoin donations. In April 2021, The Giving Block unleashed the Crypto Giving Pledge, and they are continuously onboarding new projects to enable users to donate to a charity of their liking directly from a DeFi project platform.
Step Finance recently created a Charity Page in the Solana ecosystem which enables all charities with a Solana wallet address to get donations in USDC. A charity just requires to register an active Solana wallet and then sign up to the Charity Page, and then any Solana user can readily donate USDC directly to the charity.
The FTX Foundation has acquired 25K in donations via the Step Finance Charity Page since it was launched in mid-July. Decentralized finance investors and users, known as degens, are continuously farming and staking their cryptocurrency to earn massive yields on their portfolios. As a yield farmer, there are mechanisms like a charity button that may encourage generous users to rapidly make donations on the blockchain as they go about their normal trading routines.
There has been a lot of progress in the charitable cryptocurrency movement. Having the ability to donate in one click from one's wallet opens up the way for charities to directly benefit from decentralized finance, and the decentralized way of how blockchain operates incorporates many values of the charity industry featuring inclusion, transparency, and a global mindset.
DeFi's Increasing TVL And Cross-Chain Charities
Studies show that $40 billion was raised online for different charities in 2021. It seems like a large amount of money, but the crypto sector itself holds more than $2 trillion as of September 6, 2021. Researchers and analysts expect to see the total value locked (TVL) in cryptocurrency continue to explode, and they hope to see a surge in charitable crypto donations alongside this.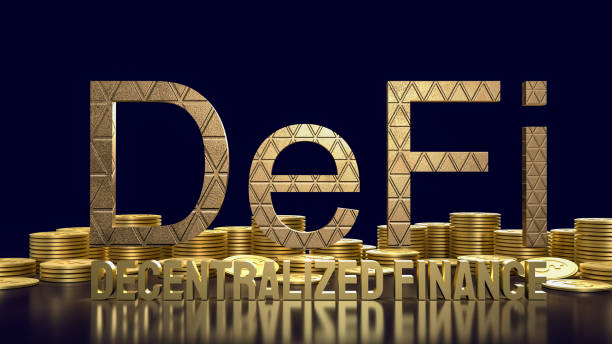 It might be a few years before charities themselves are farming or staking their crypto to earn something for themselves, but helping charities with the ability to get crypto donations is a great first step towards enabling them to access the promising and greatly lucrative world of decentralized finance.
Managing to receive crypto donations opens up new earning possibilities and enables charities to focus on their mission, instead of spending time writing grants and then hosting fundraisers. While progress appears to be made in discovering ways to onboard the charitable causes to the blockchain platforms, there is still a lot to be done to help in sending, receiving, and storing cryptocurrency donations as charity.
More blockchain projects need to build actionable tools where the charities can easily get incorporated and safely receive immediate donations from users across all chains. As blockchain wallets keep becoming increasingly user-friendly and more tools are built to integrate charitable causes, many expect to see more global charities participating in the cryptocurrency sector.