Binance, the world's largest crypto exchange by trading volumes, has successfully launched premium non-fungible token (NFT) collections from one of the largest and leading museums in the world, The State Hermitage Museum.
In an August 31 official announcement, Binance confirmed unleashing five new premium NFTs collections from digital reproductions of artworks by legendary artists currently stored in the State Hermitage Museum.
The series of artworks includes digital productions of "Composition VI" by Wassily Kandinsky, "Judith" by Giorgione, "Lilac Bush" by Vincent Van Gogh, "Corner of the Garden at Montgeron" by Claude Monet, and  "The Madonna and Child" by Leonardo Da Vinci.
Each digital artwork features two NFT copies, with the museum retaining one of the virtual copies while another copy will be auctioned on Binance's virtual marketplace.
These auctions went live on August 31 starting at 12:00 pm UTC, with all five NFTs bidding at $10k BUSD and expected to end exactly one week from that time.
Binance has pledged to offer five users an exclusive video reward featuring Mikhail Piotrovsky, Director General of State Hermitage Museum, certifying virtual copies through signing at respective times upon successful purchases of NFTs.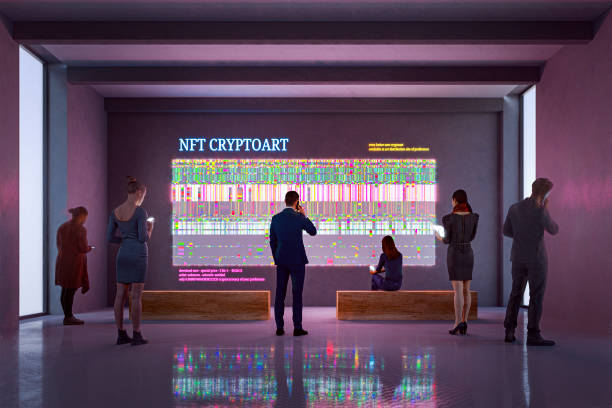 Institutions Taking Advantage Of NFTs
In the past few months, many establishments have taken advantage of non-fungible tokens to market themselves as well as make massive profits.
In that context, The State Hermitage Museum has taken this opportunity to comfortably duplicate the cultural values of their centuries-old masterpieces on the blockchain at an extremely low cost and auctioned them for a hefty profit without necessarily forfeiting their original copies.
In the same context, Marvel, an American superhero film producer, recently established cultural NFT collections for its sixty thousand digital superhero statues, which sold out within one day.
The NFT mania has also spread to the sporting sector, with Lionel Messi, a renowned soccer superstar, launching an NFT artwork earlier last month featuring himself, which skyrocketed the value of a network-associated token.
Few days before that, the New York Knicks basket team sold five digital tickets on the Ethereum-powered NFT marketplace to commemorate the 2021-2021 basketball season.