The latest reports reveal that Delta Airlines has increased its Airbus A321 order commitments by 30 planes. Now, the airline has 155 outstanding orders of aircraft from Airbus' popular A321neo category. This aircraft comes in addition to an already existing company order for 125 planes of the type.
For several years now, the Airbus A321neo has been quite popular with most planes from the core aircraft, the A321LR and A321XLR being ordered by airlines throughout the world. Delta is already a renowned user of the A321ceo, with more than 120 in its fleet.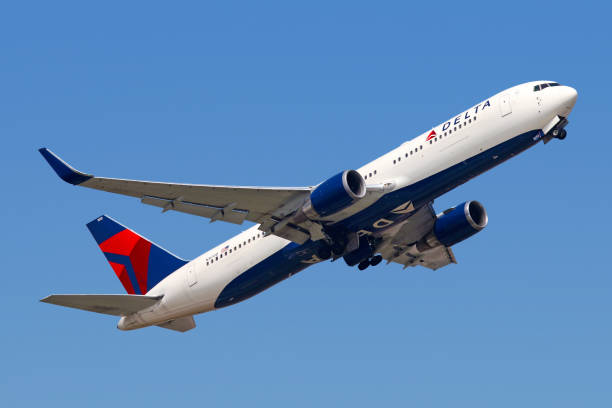 While it has not yet taken an A321neo, the airline now has 155 of the aircraft on order, together with A220s, A330s, A350s. While commenting on the Airbus A321 order increase, Mahendra Nair, Delta's SVP of Fleet and TechOps Supply Chain, said:
"Adding these aircraft strengthens Delta's commitment to replacing older fleets with more sustainable, efficient jets, and offering the best customer experience in the industry. Delta appreciates the extensive partnership with the Airbus team in support of our strategic growth plans, and we look forward to continuing to work together throughout the recovery and beyond."
What Comes With Delta's A321neos?
Delta is set to install 194 seats inside the Airbus A321neo aircraft, spread across three classes of cabin. At the front of the aircraft will be 20 first-class seats. Behind them will be 42 seats in the Delta Comfort+ cabin, with another 132 in the main economy cabin.
The airline revealed that it is mainly planning to operate the A321neo on its domestic network. That would fit with the airline's current A321ceo network that sees the jet flying domestically, with several flights scheduled to destinations in the Caribbean, according to the airline's August 2021 A321 schedule.
Additionally, the company revealed that the A321neos will be used to replace older fleets that are less efficient. In that context, it appears unlikely that the A321neo will operate as a direct replacement for the current A321ceo fleet.
Based on the fleet data acquired from ch-aviation.com, Delta Airlines currently has 121 A321-200 aircraft, with an average age of only 2.9 years old. The oldest jet is 5.53 years old, while new ceo aircraft are still being delivered with six outstanding orders.
Airbus Built In The USA
Airbus is majorly known as a European plane manufacturer. The company has the facilities to build aircraft in the US, and most of Delta Air Lines' A321neo aircraft will be manufactured in Mobile, Alabama. Airbus is hoping to deliver the first A321neo to Delta in early 2022.
The aircraft is set to join the airline's 358 strong Airbus fleet. As of the end of July, it includes 50 Airbus A220s, 240 A320 family jets, 53 A330s from the neo and ceo family, and the 15 Airbus A350 aircraft. Around 87 of these aircraft were built in the United States.