The latest reports confirm that the Dogecoin Foundation, which has been inactive for a few years, is now active. The newly revamped Dogecoin Foundation now features notable names such as Tesla and SpaceX CEO Elon Musk and Ethereum Co-founder Vitalik Buterin in the advisory board.
The Dogecoin team initially launched Foundation as a non-profit initiative in 2014, barely one year after Jackson Palmer and Billy Markus created dogecoin (DOGE) as a meme in 2013.
Remarkably, the DOGE has since then performed relatively well, with the altcoin currently ranking as the seventh-largest crypto with a market capitalization of $41 billion at the time of writing.
In the meantime, after more than seven years of inactivity since Dogecoin Foundation's launch, the new revamped foundation is now rebooted with a heavyweight team behind it.
In an official website publication of August 17, reports confirmed the official re-launching of Dogecoin Foundation, with an excerpt from the press release about the latest development, reading:
 "We are here to accelerate the development effort by supporting current Dogecoin Core and future Dogecoin Developers to work on a full-time basis through sponsorship, as well as providing a welcome landing for new contributors hoping to help with the project."
Furthermore, the report also revealed that the new Dogecoin Foundation seeks to obtain a 3-year budget, with some funds allocated to hire several staff members dedicated to working on the dogecoin project full-time.
Nonetheless, the revamping of the Dogecoin Foundation did not attract any changes in board membership, with existing members including prominent Dogecoin community members such as Jens Wiechers, Gary Lachance, and Timothy Stebbing. Other members are core developers of the dogecoin project, Ross Nicoll and Michi Lumin.
But, the new advisory board got a special appearance of Ethereum co-founder Vitalik Buterin and a representative of Elon Musk, Jared Birchall. Other advisors include Shibetoshi Nakamoto and another dogecoin core developer Max Keller.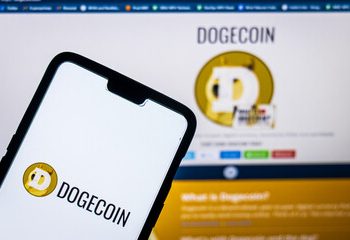 Jared Birchall is the current head of Musk's Family Office and was a former senior vice president at Morgan Stanley. However, his special appearance on the advisory board confirms Musk's substantiated support to the meme coin.
On several occasions, billionaire Elon Musk has appeared publicly expressing his total support for the Dogecoin token. Earlier in July, Musk slammed Bitcoin and Ether, the two largest crypto assets by market capitalization, arguing that their transaction rate was expensive and slow. Surprisingly, the tech billionaire recommended DOGE as a better alternative for faster transactions and minimal fees.
In the same context, Musk once had put the DOGE symbol on his profile picture on Twitter, with him revealing to own Bitcoin, ETH, and DOGE. With more high net worth individuals and institutional investors joining the nascent space, the long-term outlook of cryptocurrencies remains bright.