The decentralized finance (DeFi) sector keeps growing at an explosive pace. Hence, projects must adapt to the multichain future or risk becoming irrelevant in a few years. Ethereum took hold of the crypto market in 2021 after remaining in the shadows of Bitcoin (BTC) for several years.
ETH dominated the markets during the decentralized finance summer that seems to have shaken even the traditional financial sectors. DeFi is designed to recreate the traditional financial systems with fewer middlemen and it is currently being used across lending, borrowing, and buying and selling of various tokens.
Most of the decentralized applications (DApps) are powered by Ethereum that saw activity on the underlying network increase during 2021. Activities on the Ethereum blockchain also increased due to yield farming, which is also known as liquidity mining. Yield farming enables the token holders to generate rewards with their cryptocurrency capital.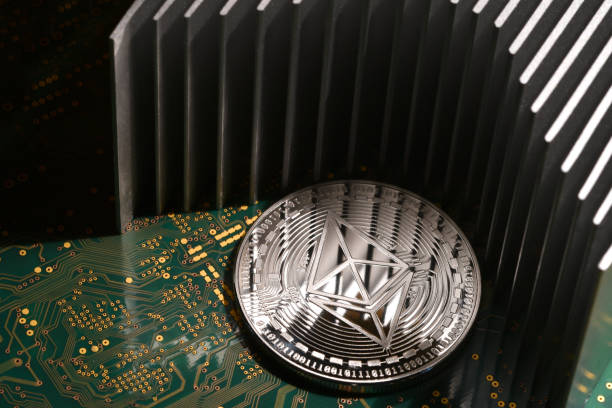 But as activity on Ethereum kept surging, so too did the blockchain's transaction fees. In May this year, it emerged that Ethereum gas fees were skyrocketing. Therefore, it means that engaging in the decentralized finance world is just worthwhile when handling capital that surpasses any network fees. In this connection, it was soon discovered that the blockchain was now verging on unusable.
Without any doubt, Ethereum remains the most active and densely populated blockchain. However, other potential alternatives like Polkadot are coming up, offering a practical and viable alternative to Ethereum. For instance, layer one protocols like Solana (SOL) and Binance Smart Chain (BSC) have so far attracted billions in assets under management (AUM).
On the other hand, layer two solutions like Polygon (MATIC) are taking hold of Ethereum's dissatisfied users' attention as a result of their seamless compatibility with Ethereum-based protocols. That functionality adds up to delivering low fees and quick transaction speeds.
Nonetheless, despite Ethereum gas fees surging to reach a high over the last 12 months coupled with the growth of faster networks, none of them have killed Ethereum so far. It is because of such an occurrence that as we enter deeper into the second half of this year, that the "Ethereum vs. the rest" narrative is beginning to change.
Developers have started to realize that there is the value of a cross-chain future instead of needing to select a single blockchain to build their apps and projects on. It is now no longer the case of creating a chain with a competitive edge, instead, it is the case of guaranteeing that all chains can work quite interchangeably to enhance the sector.
Benefits And Shortcomings Of A Multichain Future
Ethereum enjoys the first-mover advantage and remains the most significant blockchain in the budding DeFi market as of Q1 2021 due to its longstanding presence and prominence in the market. However, with other chains gaining momentum, it is these alternatives to Ethereum that are offering the advantages of quicker transaction speeds and considerably lower fees.
The introduction of other chains is not necessarily detrimental, even for the Ethereum fans. In general, a multichain ecosystem introduces extra space for the new protocols to join the nascent market, each of them coming with a strong user base. Every new chain also sets up a new community, vacancies for various services, and individual culture and identity.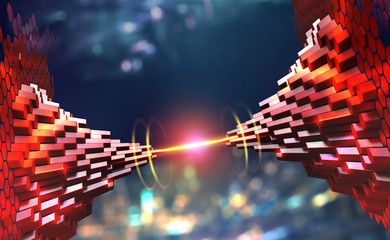 One possible shortcoming, depending on how you will review it, is that some of the blockchains need distinct programming languages, like Rholand, JavaScript, Rust, Simplicity, or Solidity. These unique languages may create a considerable entry barrier for some of the developers.
Concurrently, nonetheless, a variety of coding languages can present a new way for developers to solve an issue. As the blockchain space moves more towards multichain, it might inspire the developers to create and innovate as they see the diversity in a plethora of viable blockchain projects.
It is for that reason that projects that do not innovate often may be seen as lagging and abandoned by their community. On top of that, separate blockchains create innovation silos that present challenges to the progress and adoption of the new market. Joining the multichain future together may be seen as seamlessly linking the specialized groups.
That may be considered to be a complex objective to achieve in the traditional technology space. However, crypto and blockchain are continuously challenging the existing infrastructure monopolies and this sector can pioneer an ecosystem that functions cohesively instead of competitively.
More Blockchain Adds More Value
Projects will inevitably in the end connect many blockchains, making the transfer of information from one chain to the next seamless. The crypto space and multichain adoption appear to be less of a zero-sum game than it is normally cited. As the multichain future becomes clearer, it will only become more apparent that the extra functionality, scalability, and usability it brings are contributing to the onboarding of the new users.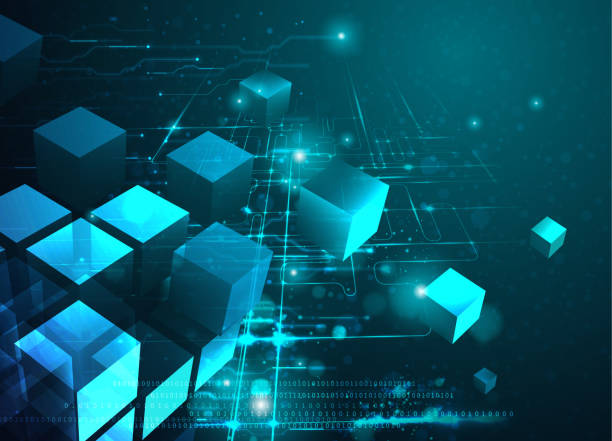 Instead of viewing the existence of a multichain future with lots of doubt, it needs to be looked at positively. Many different smart contract platforms are existing in the cryptocurrency ecosystem, all of which affect the blockchain market with regards to economic viability, accessibility, and innovation.
Although the blockchains are separated currently, everything will come together eventually, developing an interoperable and quick network of protocols that fulfill users' daily needs. The beauty of all this is that we will not have to worry about how we will transact or what we are transacting on since it will not matter anymore.
For now, we are still quite far from achieving the end goal of interoperability. However, once it is achieved and gains mass adoption, the crypto sector will grow leaps and bounds to become unstoppable. As this sector continues to thrive, projects are discovering that they need to change and adapt to a multichain future soon or risk falling far behind the rest.