Condor, Germany's leisure airline has now ordered 16 Airbus A330-900neo planes. In an official announcement dated July 28, the company said that it is dedicated to offering its clients the best services to fulfill their travel needs. This news comes barely a day after the European Union (EU) approved Germany's state aid for Condor, which is worth a little more than €525 million.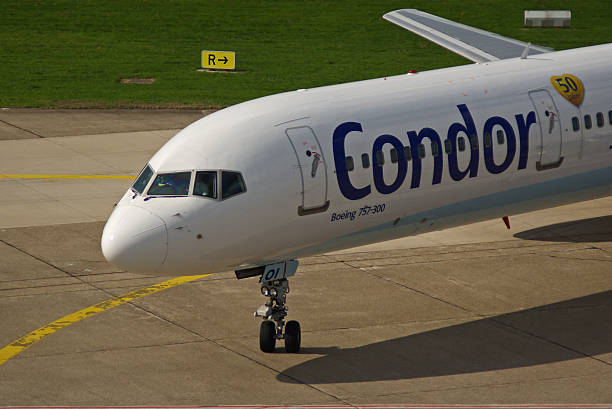 With the new aircraft, Condor will become Germany's Airbus A330neo launch customer. The airline and Airbus are yet to disclose the details of the new contract. On July 27, the European Commission said that Germany's state aid of US$619 million to Condor falls in line with the bloc's regulations, despite Ryanair's legal battle.
Starting in the autumn of 2022, Condor will get its 16 new A330-900neo aircraft and will have already taken 100% delivery of the order by mid-2024. The German leisure carrier is expected to use the new planes to replace the old long-haul fleet. Today, Condor has only 15 Boeing 767-300ERs, according to ch-aviation's database.
Among them, 13 are active and they currently have an average of 25.8 years. This means that they are definitely set for a change now. Condor knows about this issue and the executives are working hard to resolve the matter. The airline's CEO, Ralf Teckentrup, said:
"We are introducing the two-liter aircraft into our operations and will be setting new standards: with our modern long-haul fleet, we will inseparably combine sustainability and holidays with Condor in the future."
Condor is said to have also introduced a new site, condor-a330neo.com, where it will publish information about its latest aircraft.
16 A330-900neo für Condor: Deutschlands beliebtester Ferienflieger hebt ab Herbst 2022 mit dem 2-Liter-Flieger ab. Wir verbinden höchsten Komfort, neueste Technologie & besondere Effizienz mit verantwortungsbewusstem Urlaub. Mehr dazu: https://t.co/v2O6BTx1jo #thefuturestartsnow

— Condor Airlines News (@Condor) July 28, 2021
Is A330-900neo The Future Of Condor?
Experts confirm that the A330-900 is the upper version of the A330neo Family, which comprises the -800 and the -900. So far, it is the most successful one. Based on an official statement from Airbus, the A330-800 has had 15 orders, while the -900 version had 316 orders until June 30, 2021.
Between the two models, there are now 63 A330neo planes that are in various active fleets. Airbus said that it designed the A330-neo with some special aerodynamics through enhanced wing design. It is also installed with state-of-the-art engines from Rolls Royce. The Trent 700 engines can operate on Sustainable Aviation Fuels.
Furthermore, the new A330 is the first aircraft worldwide to be certified for the regulatory reduction in CO2 emissions. The rule will apply to start in 2028. Notably, this aircraft family has the quietest cabin globally for an airplane of that size, according to Teckentrup. He said:
"Condor's customers can expect the highest level of comfort in a brand new business, premium economy and economy class."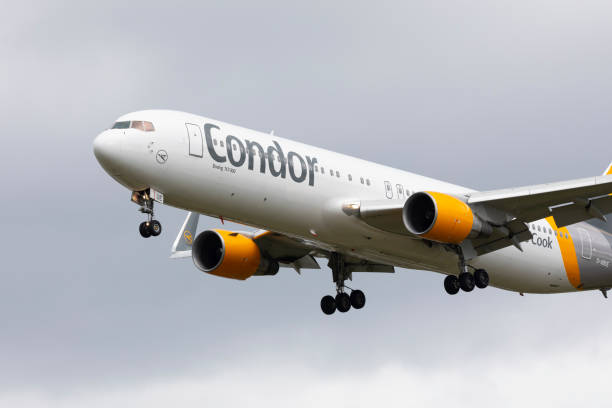 What Is Currently Happening To Condor?
In 2021, Condor's  purchase deal with LOT Polish fell through, putting the airline's future at risk. But since then, it has found some new life and it seems ready to thrive again. The investment company Attestor acquired 51% of the leisure carrier and promised US$550 million in funding. That deal was set to enable Condor to pay its debts and simultaneously renew its fleet.
Based on an operational point of view, the airline seems to be coming back from the coronavirus pandemic. Cirium's database published that Condor will offer 3,815 flights in August, with 867,403 seats available. That represents a 13.2% and 16.1% decrease when compared to August 2019.
The carrier is scheduled to offer 490 flights using its Boeing 767-300 fleet. Currently, this aircraft's main route is between Düsseldorf (Germany) and Palma de Mallorca (Spain).