As Southwest Airlines continues to navigate its way out of the crisis, the carrier is sitting on massive flexibility with its order book. Recording more than 730 Boeing 737 jets in its fleet already, the airline is now one of the biggest carriers worldwide. Interestingly, it has a lot of room left for even bigger growth.
While speaking on the airline's second-quarter earnings call, Southwest's executives said that the carrier is now looking closely at its MAX options in 2022, and it may end up taking all, or most of the options that it currently has at its disposal.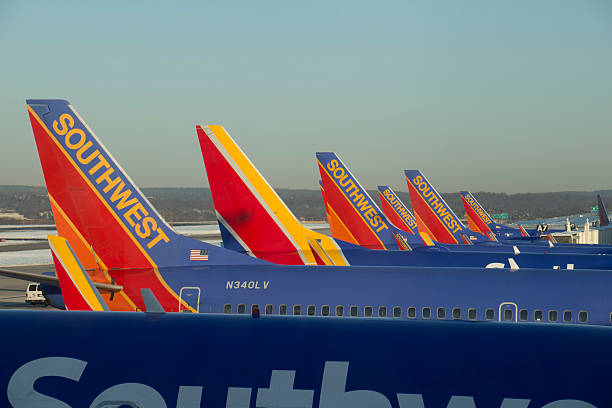 The Boeing 737 MAX options at Southwest appear to be certain to become firm orders for next year.
The Airline Comments On Its Options
Southwest Airlines unleashed a massive Boeing 737 MAX order for 155 options and 100 firm aircraft in March. It then followed up in June with an expansion of its 2022 firm orders by 34 aircraft. This meant that it had up to 64 firm MAX 7s on order and accelerated 10 MAX options from 2023 to 2022.
After that, on July 1, the carrier exercised three options for delivery in 2022. Therefore, it ended the second quarter with 67 firm MAX 7s and 47 options. Nonetheless, as part of its second-quarter earnings release, the carrier also said that it intended to exercise three of its 47 options. That takes its overall firm commitment, once finalized, to 70 MAX 7 jets and 44 MAX options for 2022.
Southwest increased its order book with a staggering 100-jet order in March, then expanded the firm orders in June, and eventually added three more options in early July.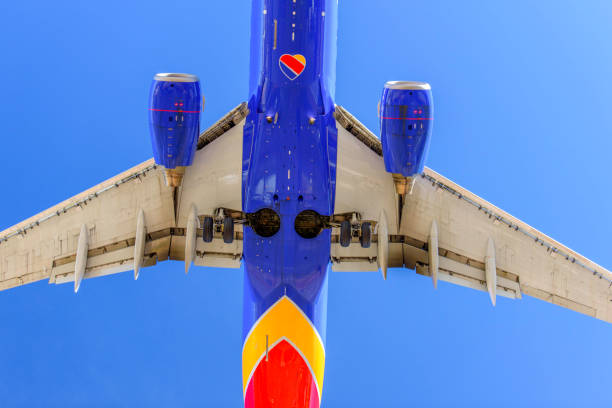 During the carrier's second-quarter earnings call, the airline's executives were asked whether it is now fair to consider that the company set a 'very high bar' to not exercise its options, which means that the airline had set a very low bar for exercising its options. Tammy Romo, Chief Financial Officer (CFO), mentioned the following on that assessment:
"I think that it's fair. As pointed out, we have a very cost-efficient Boeing order book. We have a very strong balance sheet with ample cash..there is a strong ROI [return on investment] on those options either way."
Southwest's Plans For The MAX 7s
Acquiring 70 aircraft within one year is a big deal for Southwest Airlines. This comes in at nearly below 10% of its current fleet that it would be adding into service. Nonetheless, Southwest is turning to a dual-prong investment method with the MAX jets. Ms. Romo further said:
"And obviously, we are hoping we can continue to grow the airline here, but if not, it's [a] compelling business case for us to retire the older -700s."
Currently, Southwest flies more than 450 Boeing 737-700s. However, it now wants to draw down these jets over the coming 10 to 15 years. The company has gradually started to draw down on its big fleet of Boeing 737-700 jets. Southwest reportedly returned one leased 737-700 to its owner in the second quarter and expects another return to a lessor later in the year, taking its total 737-700 retirements in 2021 to 10 aircraft.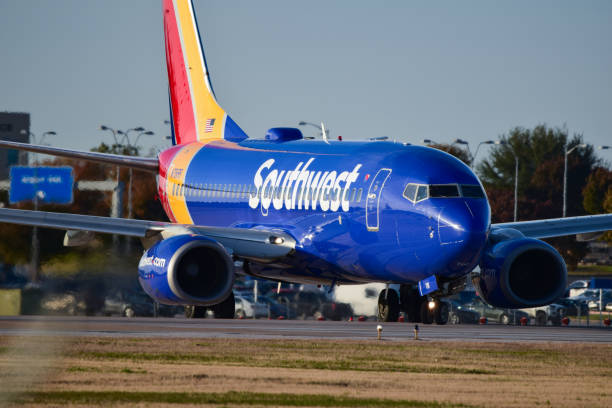 The airline expects more than 50% of its MAX aircraft backlog will be used to replace the 461 Boeing 737-700s it recorded. This drawdown of the 737-700s will take nearly10 to 15 years. Southwest now expects to retire nearly 30 to 35 737-700s yearly.
Does The Airline Need All These Planes?
Yes, it needs all these planes. There is a majorly strong business case for the airline to take on these Boeing MAX jets. First, the company has come out of the crisis with a significantly strong balance sheet and investment-grade credit ratings.
That sets the carrier up to be in a strong financial position to expand its fleet considerably, mostly taking into context that the carrier has got an excellent deal on the MAX jets. For now, all of Southwest's MAX jets are the bigger MAX 8 fleet.
The second thing that is working in Southwest's favor is its flexibility with the MAX 7s. All 70 of the aircraft, if needed, may be deployed to replace the older Boeing 737-700s. The same scenario could be possible for any or all of the 44 options Southwest could exercise.
If the current demand trends continue, the Southwest may turn to a split usage of the 737 MAX jets toward expanding the airline's route network and helping to facilitate the retirement of the older 737s. You can recall that Southwest went on a major expansion spree in 2021 and 2021, and it has now added a host of new routes to cater to the growing number of leisure travelers.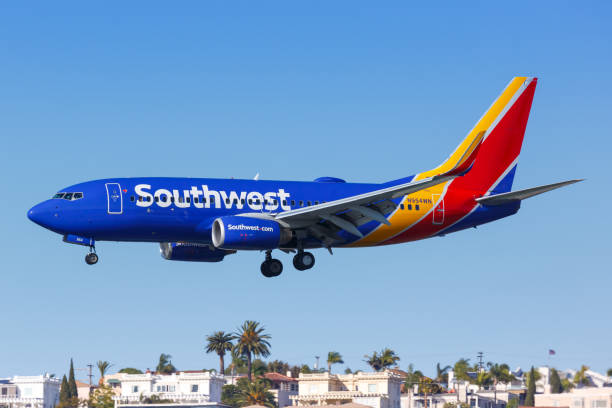 At some time, Southwest Airlines must go back to rebuilding its network. That is mostly the case on the short-haul and higher-frequency routes that the carrier serves. It is on such routes where the MAX 7 would be an ideal fit. That would enable the airline to carry more nonstop passengers compared to the connecting ones. Executives were keen to say that the Boeing 737-700s will be wholly replaced with the Boeing 737 MAX jets.
Also, its options are relatively flexible. Southwest requires to offer advance notification to Boeing for obvious reasons. However, it may decide to take more MAX 8s instead of the MAX 7s in case its fleet needs require them. The MAX 8s might be mainly useful in markets like Hawaii.
Eventually, the cards seem to be in favor of Southwest Airlines exercising more options for next year. But, whether it decides to exercise all 44 remaining options or fewer will mainly depend on what the airline thinks its fleet requires will be in the coming few years as it recovers from the recent crisis.