Ryanair's passenger numbers exploded in June, boosted by the easing of travel limitations and successful rollouts of COVID-19 vaccination programs. These developments prompted holidaymakers to seek out summer sunshine in Spain, Italy, and Portugal.
In June, the no-frills airline carried 5.3M passengers on 38,000 flights compared to just 400,000 passengers a  year earlier. There has been a continuous increase in passengers for Europe's largest airline in recent months. In April, the company served 1 million travelers and 1.8 million in May.
The increase in the number of travelers can be attributed to the easing of travel restrictions across most of Europe. This easing has fueled a slow recovery in the hard-hit aviation sector. Ryanair said that the most popular destinations that were booked by travelers in June were Spain, Portugal, and Italy.
These positive numbers are also evident in the traffic figures that were reported by Wizz Air, one of Ryanair's rivals. The company carried 1.55 million passengers in June. That number is more than triple the 502,000 passengers Wizz flew in the same month in 2021.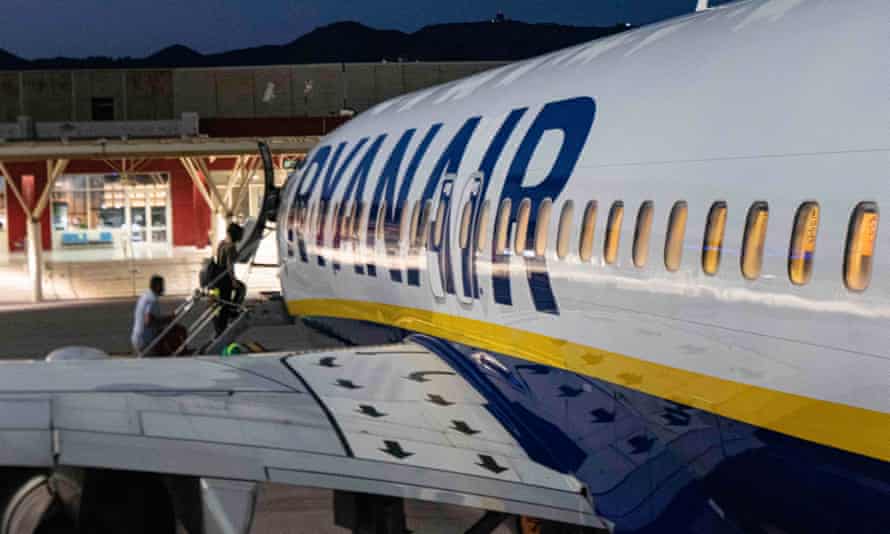 In the last month, Manchester Airports Group and Ryanair launched a legal challenge seeking transparency in the government's handling of the contentious traffic light travel system for grading the nations that are safe to visit. Manchester Airports Group (MAG) is the biggest airport group in the United Kingdom and it also operates Stansted and East Midlands airports.
MAG and Ryanair insist that ministers have not been quite clear about how the government has made decisions about the categorization of countries as amber, red, or green, which appears to be undermining consumer confidence to book the summer holidays.
Earlier in 2021, the UK's advertising regulator banned Ryanair's controversial 'jab and go' holiday TV campaign. In that context, the Advertising Standards Authority said that the advertisement encouraged the public to act irresponsibly once they receive their COVID-19 vaccination.