A major South Korean cryptocurrency exchange, Bithumb, has confirmed that it is moving forward with trading limitations for its employees. The exchange has banned its staff from trading on its platform. After it introduced staff-related restrictions sometime ago, Bithumb will entirely ban its staff from using the platform to trade privately.
Based on a July 2, 2021, official announcement, the exchange will ban its employees from buying or selling cryptocurrencies using a Bithumb account from this month. The new restriction aims to strengthen the company's internal regulations and enhance transaction transparency on the exchange, according to an official statement.
As part of this measure, staff members have already sent written statements about account withdrawals since June 2021. Moreover, the exchange is set to implement a permanent monitoring system that includes self-audits and an internal reporting system.
The latest move comes after several related staff restrictions on Bithumb, which include a ban on trading during working hours and others. Bithumb said that the firm has also implemented many other staff-related measures aiming to prevent data leaks, unfair trade practices, and market manipulations several years ago.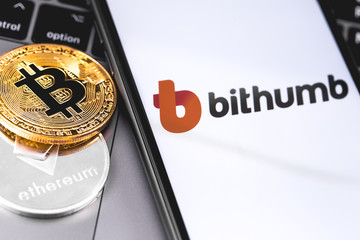 A company spokesperson denied offering extra information on that matter to reporters. This news comes amid South Korea continuing to toughen its stand on regulating local cryptocurrency businesses, increasing the scope of oversight over the country's crypto exchange market.
The South Korean government set a major deadline for crypto exchanges to register with the local financial authorities by the end of September 2021. In March, the FSC amended its financial reporting rules, needing crypto exchanges to submit normal transaction reports with the Financial Intelligence Unit and set up real-name accounts at different Korean banks.
Based on available local reports, smaller South Korean exchanges have considered suing the government over its supposed failure to take responsibility for the extensively 'harmful' regulatory pressure.