Reports have emerged that Goldman Sachs has debuted a Bitcoin (BTC) futures trading product to serve its clients in partnership with cryptocurrency investment firm Galaxy Digital. In this deal, Mike Novogratz's Galaxy Digital will primarily serve as the counterparty entity for Goldman's BTC futures trading product.
Based on CNBC, this move marks the first time that the Wall Street bank has agreed to work with a major digital asset-based liquidity provider. Damien Vanderwilt, the Galaxy Digital co-president, said that the firm provided a gateway to the crypto industry enabling a majorly regulated entity like Goldman to offer various crypto-related investment products.
Goldman Sachs will allegedly start offering CME Group Bitcoin futures for its customers, which marks another expansion of its recently created crypto trading desk. This moves quickly follows a previous announcement by the major bank about introducing Ether (ETH) futures and options.
Vanderwilt said that with Goldman coming on board to offer BTC futures trading services, it will help to attract more institutional investors into the cryptocurrency investment space which the Galaxy executive said will help in reducing price volatility dominating the current market.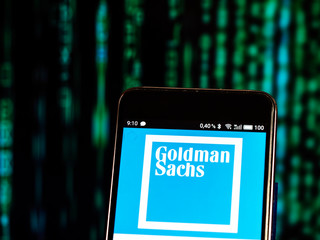 The Galaxy Digital co-president also said that the move would serve as a great example to the other Wall Street banks that cryptocurrency exposure is possible. Based on market data, it is evident that the demand for cryptocurrency exposure seems to be growing on Wall Street with some of the banks recently saying that they want to establish trading desks to cover the new asset class.
Goldman Sachs head of digital assets for the Asia-Pacific region, Max Minton, mentioned that offering BTC futures trading was a part of the institution's goal of offering extensive access to its clients' preferred assets, saying:
"In 2021, this now includes crypto, and we are pleased to have found a partner with a broad range of liquidity venues and differentiated derivatives capabilities spanning the cryptocurrency ecosystem."
Despite that imminent announcement from the bank, many Goldman figures are allegedly not sold on Bitcoin as an "investable asset class." Earlier this month, the bank's commodities chief said that Bitcoin was quite similar to a 'risk-on' asset like copper instead of an inflation hedge like gold.