The firm behind the Middle East's largest airline, Emirates has reported a $6bn (£4.3bn) loss. For the past 30 years, the company has been reporting annual gains but this time around things are different. According to the group's CEO, Sheikh Ahmed bin Saeed Al Maktoum, continuing COVID restrictions have devastated global travel resulting in these losses.
Due to the prevailing conditions, the company might not recover at the speed that it had hoped for. The company behind Emirates airline and airports services company dnata recorded revenue of just $9.7bn (£6.8bn) compared to nearly $30bn (£21bn) over the previous 12 months.
Most of the losses were caused by the airline that contributed to around $5.5bn (£3.5bn) to the group total as the pandemic-related restrictions took hold across the entire industry, majorly knocking traffic at its Dubai hub base.
Airline revenue dropped by $8.4bn (£5.6bn) as passenger numbers collapsed by around 90%, according to Emirates. However, a 46% plunge in operating costs failed to put any significant dent in boosting its bottom line.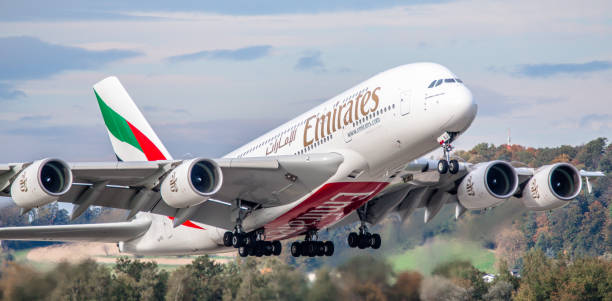 Around 33% of its staff remain on furlough as continued restrictions on travel knock demand, mainly in the long haul market that Emirates is majorly exposed to. These figures represent the penalty paid by the airlines worldwide during the pandemic crisis to date with data acquired from the International Air Transport Association (IATA) indicating that this sector's losses exceeded €125bn in 2021 alone.
For Emirates, it was thrown a $2bn lifeline by Dubai's government to ensure that it does not encounter a massive cash crunch. IATA anticipates that airlines will continue to suffer significant financial losses this year, despite the vaccination rollouts happening in most of the developed nations.
Sheikh Ahmed bin Saeed Al Maktoum, the uncle of Dubai's ruler, said:
"Sadly, our industry is not recovering as quickly as hoped. Many countries are battling new variants and a third or fourth wave of COVID-19 infections, and international travel is still severely restricted in almost all markets."
Emirates flies to over 150 cities worldwide in normal times using a fleet of 259 planes and is an integral cog in the United Arab Emirates state's economy. The region has a heavy reliance on business travel and tourism.
Since last year, Dubai has opened its doors to tourists and needs no quarantine upon arrival. That strategy seems to have kept it on the red list for travel for UK residents and those from the United States.