The Chinese ride-sharing giant, Didi Chuxing, has reportedly filed for an initial public offering (IPO) in the United States seems set to become one of the biggest listings of the year. This Beijing-based firm that filed under its legal name Xiaoju Kuaizhi, mentioned that it will list under the symbol Didi on the New York Stock Exchange or Nasdaq.
Didi is yet to specify a timeline or the amount that it wants to raise. However, it is widely reported that the company is aiming for a valuation of around $100 billion in its much-anticipated public debut.
For now, the firm is valued at $62 billion which makes it the fourth-most valuable unicorn in the world, according to CB Insights. Unicorns are startups that have a valuation of at least $1 billion. After a grueling 2020, when the COVID-induced lockdowns resulted in an 8.5% drop in revenue to around $21.6 billion, Didi's business appears to be rebounding quite strongly.
In the first three months of 2021, revenue more than doubled to reach $6.4 billion, and the firm managed to record a profit of $30 million, compared to the heavy losses that reached hundreds of millions of dollars every year in the last three years. Didi now boasts of having 493 million annual active users that come from 15 countries, but around 90% of its revenues still come from China.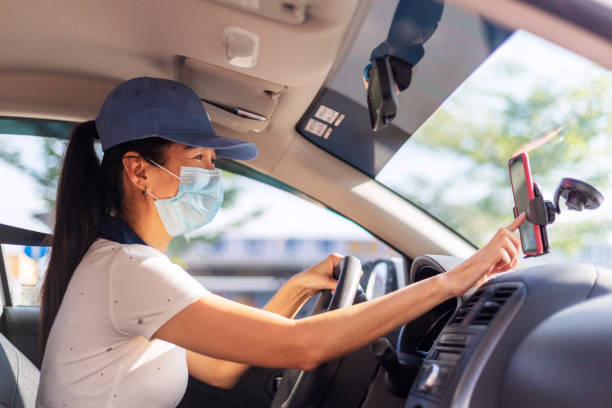 The firm has made international growth and expansion a pillar of its future growth. 33% of the funds raised from the IPO will be used to grow the company's presence in various international markets, based on a projection by its prospectus. Also, it will set aside another one-third to invest in different technologies ranging from electric cars to autonomous driving, the prospectus indicates. The rest of the money will be used for general corporate purposes.
Didi was founded in 2012 by Cheng Wei, a former Alibaba executive. It is renowned for having pushed Uber out of China in 2016 when the American ride-sharing company agreed to sell all of its China business to Didi in exchange for a stake in the firm. Currently, Cheng owns 7% of Didi. Softbank's Vision Fund is the biggest shareholder that has a 21.5% stake, followed by Uber's 12.8% stake.
China's web giant Tencent also owns 6.8%. During the summer of 2018, the firm encountered its "biggest challenge," when two female passengers were killed while using its car-pooling service Hitch. This incident prompted the firm to suspend Hitch for over a year and upgraded its safety measures.
Chief Executive Cheng and President Jean Liu wrote in an official letter:
"In the summer of 2018, two tragic safety incidents occurred on our "Hitch" platform. These shook us to our core. We felt an immense sense of sadness and responsibility and began a period of deep self-reflection."
Apart from safety, the firm also cited lots of other tasks in its prospectus. They include growing competition, possible escalation of tension between the US and China, and strong enforcement of China's anti-monopoly legislation that may result in investigations or fines.