Ferrari appears to have taken the fight to Tesla as it hired a CEO who has an impeccable electronics innovation reputation. According to UBS analysts, this appointment eliminates some of the existing uncertainty that has kept the stock under pressure in the last several months.
The 52-year old Italian, Benedetto Vigna, is set to join the sports car maker from the start of September. He will be joining from STMicroelectronics NV, which is the Franco-Italian electronics and semiconductors firm where he has worked for the last 26 years.
Currently, Vigna appears on STM's executive committee. He has also established and helped grow the Analog, Micro-electromechanical Systems, and Sensors unit that eventually became the group's largest and most profitable operating segment.
Vigna's priority currently is to strengthen Ferrari's leading position in the luxury sector and accelerate the carmaker's ability to pioneer the application of an assortment of next-generation technologies. He will use his experience in piloting moves for STM into new business segments that include the industrial and automotive markets. He is also expected to cultivate a strong relationship with Apple.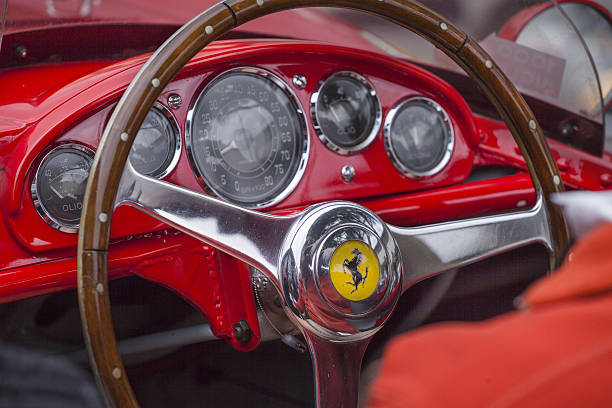 John Elkann, Ferrari chairman, recently said that the firm will launch its pioneer all-electric vehicle in 2025. He highlighted Vigna's:
"deep understanding of the technologies driving much of the change in our industry, and his proven innovation, business-building, and leadership skills."
"We understand his reputation is particularly strong with regards to STM's relationship with Apple, one of the most important and demanding clients. We view this appointment as favorable in light of the ongoing challenges in the automotive industry. As the path to electrification draws closer, the technological content within cars will likely increase and become an important differentiator, especially in a context where the traditional engine may be replaced by an electric powertrain."
The analysts believe that Mr. Vigna's reputation and background as an innovator with more than 200 patents to his name can bring back some confidence to the investors who will believe that in the coming years Ferrari will continue to maintain a strong brand underpinned by the latest technologies. Such advancements will ensure that the brand will maintain leadership in the autos and luxury space.
UBS analysts said that appointments eliminate some of the uncertainty that has kept the company's stock under pressure in the last several months, and may result in some rerating. The company's shares reversed 1% in the morning trading in Milan to trade at €178.